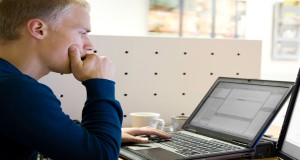 Wednesday, March 26, 2014
Consumers Union Applauds Senators' Call for FCC Public Complaint Database
WASHINGTON – Consumers Union, the policy and advocacy division of Consumer Reports, commended Senate lawmakers for pushing the FCC to establish a new consumer complaints database to help improve transparency and identify emerging issues.
Senators Bill Nelson (D-FL) and Tom Udall (D-NM) sent a letter to FCC Chairman Wheeler urging the Commission to take steps to create a publicly searchable online consumer complaints database that consumers could access by visiting the Commission's website. The letter states that while the FCC receives about 400,000 complaints and public inquiries a year, this information is only made public on a limited basis. The Senators also note that there appears to be bipartisan support for a database among the Commissioners.
Consumers Union, a long-time advocate for public complaint databases, has been working with lawmakers and regulators to improve the FCC's complaint process.
"Consumers often don't know where to turn for help with telecommunications issues or think that they're the only one struggling with a problem. An easily accessed, searchable database would help consumers see similar complaints and how they were resolved," said Delara Derakhshani, policy counsel for Consumers Union. "Similar databases like the CPSC's SaferProducts.gov and the CFPB's database have proven to be helpful for both consumers and policymakers alike. By making consumer complaints public and searchable, it is easier to identify key trends or issues that need to be addressed. We urge Chairman Wheeler to take action on a database to better empower consumers."
Consumers Union will be filing comments with the FCC voicing its support for a user-friendly online consumer complaint database next week.
###
Media contact: David Butler, dbutler@consumer.org, or Kara Kelber, kkelber@consumer.org, 202-462-6262