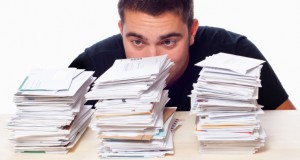 Tuesday, May 13, 2013
Consumers Union Applauds Federal Regulators For Penalizing Sallie Mae  For Violating Servicemember Student Loan Protections
Action Needed to Protect All Student Loan Borrowers from Loan Servicing Abuses
WASHINGTON, D.C. – Consumers Union, the policy and advocacy division of Consumer Reports, praised federal regulators today for taking action against Sallie Mae for violating a number of laws that protect active duty military personnel with student loans from being overcharged or treated unfairly.  More action is needed to protect all borrowers from student loan servicing abuses, according to the consumer group.
"Sallie Mae is notorious for giving student loan borrowers the runaround and treating them unfairly," said Suzanne Martindale, staff attorney for Consumers Union.  "It is particularly outrageous that active duty servicemembers have been overcharged and subject to these egregious abuses."
Under an enforcement action announced by the Department of Justice (DOJ), Sallie Mae was ordered to pay $96.6 million in restitution and penalties to servicemembers.  The DOJ took action after determining that Sallie Mae had violated the Servicemembers Civil Relief Act (SCRA), which protects active-duty military personnel against harmful overcharging.  In addition, DOJ found that Sallie Mae's billing and payment processing practices violated the Federal Trade Commission Act's ban on unfair and deceptive practices and that the loan servicer had violated the Equal Credit Opportunity Act's ban on discriminatory lending conduct.
"We've heard from many student loan borrowers who are fed up with loan servicers that provide inconsistent answers, fail to maintain accurate records or simply refused to work with them to resolve outstanding issues," said Pamela Banks, senior counsel or Consumers Union.  "Congress and the CFPB should require student loan servicers to establish clear procedures and a single point of contact for questions and complaints.  And complaint handling, resolution and appeals should be centralized and monitored by regulators."
Loan servicing abuses top the list of complaints made by student loan borrowers to the consumer financial Protection Bureau.  These include difficulty borrowers face adjusting repayment terms during times of hardship, debt collection practices, and payment processing and customer service issues.  Sallie Mae was the subject of nearly half of all student loan complaints collected by the CFPB, according to its most recent report, which covered October 1, 2012 through September 30, 2013.
###
Contact:  Michael McCauley, mmccauley@consumer.org or 415-902-9537 (cell) or David Butler, dbutler@consumer.org or Kara kelber, kkelber@consumer.org, both at 202-462-6262