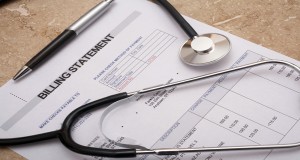 Wednesday, May 21, 2014
Consumers Union applauds call for congressional hearing on medical debt following CFPB report
WASHINGTON, D.C. — U.S. Rep. Maxine Waters of California is calling for a hearing on medical debt by the House Financial Services Committee, following a report by the Consumer Financial Protection Bureau (CFPB) that found that credit reporting bureaus may not be crediting consumers who settle their medical debt.
Consumers Union, the policy and advocacy arm of Consumer Reports, has long advocated for reforms to address this serious problem.  Medical debt is often caused by an unpredictable event, such as a sudden illness or accident. Even if a person is insured, there may be a significant gap between the time a consumer is billed and an insurer provides reimbursement, which can quickly lead to a medical bill being referred to collections.
The new CFPBB report is the latest confirmation that medical debt may remain on your credit report for years after the charge is settled, unfairly penalizing your credit score and your ability to get credit.
Consumers Union praised Rep. Waters' call for a hearing, and urged lawmakers to support the Medical Debt Relief Act, a bill introduced by Waters to require consumer reporting agencies to remove any information related to fully paid or settled medical debt from a consumer's credit report within 45 days.
Pamela Banks, senior policy counsel for Consumers Union, said, "This CFPB report is powerful evidence that consumers are unfairly penalized for medical debt, often because of flaws in the systems for healthcare payment and credit reporting.  You could be denied credit, or pay higher rates and fees, simply because of medical debt on your report that has already been settled.  Your credit score may be unfairly tarnished, which makes it much harder for you to buy a car, rent an apartment or even get a job.  Being ill can put all kinds of strains on your family's finances.  A bad situation can get much worse if your credit score is overpenalized.  That's why we need Congress to pass this bill, and why we commend Rep. Waters' call for action in the wake of the report."
***
Media contact: David Butler, dbutler@consumer.org, 202-462-6262