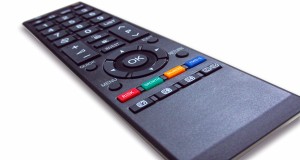 Thursday, June 19, 2014
Majority of Consumers Oppose the Comcast / Time Warner Cable Merger 
Large Majorities Agree That Proposed Merger Will Cost Consumers 
YONKERS, NY:  Most Americans are opposed to the proposed merger between Comcast and Time Warner Cable, according to a new public opinion poll by the Consumer Reports National Research Center.
The poll showed just 11 percent of the public supports the merger, 56 percent oppose, and 32 percent had no opinion. Large majorities agree that the deal will hurt consumers by leading to higher prices, fewer choices, and reduced incentives to provide good customer service.
The Consumer Reports poll was released today in advance of a hearing on the merger to be held by the New York State Public Service Commission this evening at its Manhattan office.  Delara Derakhshani, policy counsel for Consumers Union, the advocacy arm of Consumer Reports, will testify at the hearing.
Derakhshani said, "Most Americans don't have time to follow complicated corporate mergers but this deal has definitely captured the public's attention.  Consumers are tired of rising monthly bills and lousy customer service for cable and Internet and have little faith that this mega merger will make things any better."
In February, Comcast announced a $45.2 billion deal to merge with Time Warner Cable.  If approved, the merger would combine the largest cable and broadband provider with the number two cable company and third biggest broadband provider.  As a result, Comcast would control over two-thirds of the country's cable television customers and nearly 40 percent of the high speed Internet market.
Consumer Reports conducted a nationally representative online survey in April to measure public sentiment about the proposed merger.  Among its key findings:
56 percent of Americans oppose the Comcast / Time Warner Cable merger, while only 11 percent support it.  32 percent of respondents did not have an opinion on the deal.
74 percent of Americans agree that the merger will result in higher Internet and cable prices for everyone.
74 percent of Americans believe consumers will have fewer choices when it comes to cable and Internet providers because smaller companies will not be able to compete with Comcast.
66 percent believe that Comcast will have little incentive to improve customer service because of the lack of competition.  54 percent of respondents said they thought customer satisfaction will get worse if the merger is approved.
81 percent of Americans are concerned that Comcast's increased market share will enable it to favor its own programming over its competitors' if the merger is approved.  Comcast currently owns several broadcast and cable TV channels as a result of its previous merger with NBC Universal.
Consumers were very skeptical of the benefits Comcast has touted if the merger is allowed.  Only 16 percent agreed that the merger will allow Comcast to operate more efficiently and lower its costs, and result in lower prices for consumers.  Just one-third of respondents agreed that the merger would allow the two companies to combine their capabilities to develop new innovative products and services for customers.
Just 12 percent of Americans believe that mergers like this one are good for the economy overall.  61 percent said that, if this merger is approved, it will encourage other large scale mergers among TV/Internet companies trying to keep up.  The Consumer Reports survey was conducted before AT&T and DirecTV announced their plans for a proposed merger.
The Consumer Reports survey on the proposed merger was fielded online from April 22-29, 2014 to a national panel of 1,573 individuals.  Recruitment quotas were designed to approximate a nationally representative sample.
"Comcast and Time Warner Cable have consistently scored poorly when it comes to customer satisfaction so it's no surprise that Americans are skeptical of this proposed deal," said Derakhshani.  "Most consumers expect the merger will turn things from bad to worse."
In the most recent Consumer Reports annual survey of readers' experiences with television and Internet service, Comcast and Time Warner Cable earned low customer satisfaction scores.  Comcast ranked 15th among 17 television service providers included in the ratings and earned particularly low marks for value for the money and customer support.  Time Warner ranked 16th overall for television service with particularly low ratings for value, reliability, and phone/online customer support.   Comcast and Time Warner Cable rated mediocre on overall satisfaction with Internet service.  Both companies received especially poor marks for value and low ratings for phone/online customer support.
Contact:  Michael McCauley, mmccauley@consumer.org, 415-902-9537 (cell) or David Butler,dbutler@consumer.org, or 202-462-6262