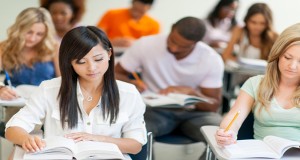 Thursday, August 28, 2014
Consumer Reports:  Campus Banking Account Fees Can Add Up And Are Not Always Clearly Disclosed; Schools May Not Get The Best Deal For Students  
 Reforms Needed to Ensure Students Can Get Access to Financial Aid Funds Easily And Without Incurring Extra Costs
YONKERS, NY — Just as millions of students return to college, a new Consumer Reports investigation of campus banking products found that fees can vary widely and that costs can add up for those who use their cards frequently and don't enjoy easy access to in-network ATMs.  Consumer Reports found that fees may not always be clearly disclosed and that schools may not always be negotiating a good deal for students.
The report includes tips from Consumer Reports and recommendations for policymakers and regulators from Consumers Union to ensure that students are able to make well-informed choices about accessing their financial aid funds without incurring unnecessary charges.  It is being released as the Department of Education is expected to propose new rules later this year to address concerns about campus banking products used to disburse financial aid.
"Students depend on financial aid to help make paying for college more affordable," said Suzanne Martindale, policy counsel for Consumers Union, the advocacy division of Consumer Reports.  "The last thing they need is unexpected gotcha fees that eat away at the money they are counting on to cover expenses while at school."
Nearly all college students have checking or savings accounts when they arrive on campus.  However, they may encounter additional options for receiving and managing their financial aid through school-sponsored bank accounts, prepaid card accounts, or accounts that can be linked to their student ID card.  The GAO has found that some schools fail to present financial aid disbursement options in a "clear and neutral" manner and "appeared to encourage" students to select school-sponsored accounts.
Schools may enter into agreements with banks, such as Wells Fargo or U.S. Bank, or non-bank financial firms such as Higher One, which is the largest firm offering financial aid disbursement services on campuses.  While these products can be convenient for students and cost effective for colleges and universities, certain campus banking products have come under scrutiny for their controversial fees and policies.  Banking agreements between schools and financial firms may result in arrangements that expose students to aggressive marketing tactics, high or unusual fees, and restricted choices for managing their money.
Consumer Reports reviewed campus banking products offered by nine different financial firms to compare their terms and calculate their average costs.  The investigation found that:
Infrequent use of most of the accounts reviewed can result in low or no fees, provided that the student can avoid out-of-network ATM transactions and meet the requirements for waiving any monthly maintenance fees.
Frequent use of these accounts can lead to high annual fees.  Most of the accounts examined would cost heavy users more than $250 per year, unless they took extra steps to avoid out-of-network ATMs and avoided making PIN-debit purchases if fees apply.
Point-of-sale PIN fees, high overdraft fees and high out-of-network ATM fees all contribute substantially to increased costs for heavy users.  Accounts that offer ATM reimbursements, however, can mitigate some costs.
Fees varied from one campus to the next, and obtaining fee schedules was often difficult.
"Students need safe and convenient access to financial aid funds without unnecessary and costly charges," said Pamela Banks, senior policy counsel for Consumers Union.  "Congress and federal regulators should take action to protect students from aggressive marketing practices, restricted choices, and high fees."
To address these concerns, Consumers Union urges policymakers and regulators to adopt a number of needed reforms:
To ensure schools keep in mind the best interests of students while negotiating with financial institutions, Congress and the Department of Education should ban revenue-sharing agreements between schools and financial institutions, similar to the restrictions in place for private student loans.
To prevent aggressive marketing practices, Congress and the Department of Education should require schools to present financial aid disbursement options in a clear and neutral manner, so students can easily set up an electronic fund transfer to an existing account to receive their funds.
To better protect prepaid cards, the Consumer Financial Protection Bureau should adopt regulations that provide these accounts with the same consumer protections as traditional checking accounts.
To ensure students can access their financial aid refunds in a timely manner and at no cost, the Department of Education should clarify what constitutes "convenient" access to free ATMs on or near campus, so that students have meaningful ways to access their financial aid without incurring extra charges.
The Department of Education should consider developing its own financial aid refund disbursement card to help introduce competition into a highly concentrated market so that students can access their aid quickly and without cost.
To bring much-needed transparency to the market for campus banking products, the Department of Education should require schools to submit their full campus banking contracts and the accompanying summaries to the Department for collection in a publicly-accessible central database.
Congress should also require the CFPB to do an annual report analyzing the data on campus banking contracts collected by the Department.
###
Contact:  Michael McCauley, mmccauley@consumer.org or 415-902-9537 (cell) or 415-431-6747, ext 126 (office)