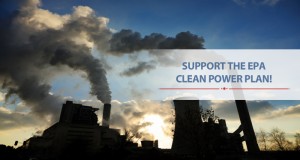 April 28, 2017
Washington D.C. – Consumers Union, the policy and mobilization division of Consumer Reports, today responded to the D.C. Circuit Court of Appeals decision granting the Trump Administration's request to pause the lawsuit against the Environmental Protection Agency's Clean Power Plan.
Consumers Union is a longtime supporter of the Clean Power Plan, which aims to reduce carbon pollution from power plants, improve public health, and promote energy efficiency programs that help save consumers money on their energy bills.
Shannon Baker-Branstetter, policy counsel for Consumers Union, said, "This decision clears the way for the White House to dismantle the Clean Power Plan, a move that will cost consumers more in the long run, in the form of higher energy and health care bills.
"The Clean Power Plan offers states a flexible approach to reduce emissions, expand clean and renewable energy, and boost energy efficiency efforts. Meeting the goals of the Plan would save the average U.S. household nearly $161 a year on their energy bills in 2030, according to a recent Georgia Tech study. Overall consumer savings would total $250 billion in the 15 years that follow full implementation of the Plan."
"Many states are already leading the way toward a clean energy future. Rather than slowing down this progress, the federal government should be encouraging states to boost renewables and energy efficiency to help lower utility bills for consumers, reduce pollution, and expand economic growth."
———
Contact: Jason Kuruvilla, jason.kuruvilla@consumer.org, 202-719-5923