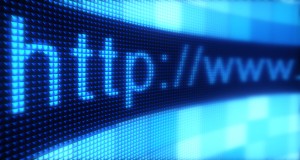 Tuesday, March 7, 2017
WASHINGTON, D.C. – As the Senate Commerce Committee prepares for tomorrow's FCC oversight hearing, Consumers Union, the policy and mobilization arm of Consumer Reports, today urged Committee members to press newly-appointed FCC Chairman Ajit Pai to explain his agenda on key consumer issues. In a letter to the Committee, the group outlined concerns regarding the Chairman's plans for critical consumer protections, including net neutrality and broadband privacy rules.
The letter also encourages Senators to question the Chairman on whether the FCC will tackle rising cable prices and add-on fees, what the Commission will do to increase competition in the cable set-top box market, and what the future portends for the FCC's Robocall Strike Force.
Jonathan Schwantes, senior policy counsel for Consumers Union, said, "The FCC is responsible for overseeing and acting on behalf of the public's interest when it comes to many of the services consumers rely upon every day.  Consumers need someone on their side to ensure that they have meaningful choices and essential protections in our increasingly connected world. Given Chairman Pai's previous positions and recent actions on issues that matter to consumers – ranging from net neutrality,  online privacy, to robocalls and high cable prices and fees – we are concerned that industry interests may be put before consumer interests. This hearing is the best opportunity to get meaningful answers on these critical issues. We urge the Committee to help ensure that all consumers are empowered to participate fully in the modern-day telecommunications marketplace."
The letter includes specific issues for the Committee to address with Chairman Pai, including:
On Broadband Privacy:  How favoring the FTC's approach to privacy enforcement is anything less than a weakening of the current FCC broadband privacy rules, and to inquire about the many steps needed for the FTC to exercise comparable jurisdiction over issues critical to consumer privacy.
On Net Neutrality:  What are his plans and thinking with regard to net neutrality moving forward, including exploring his rationale of historically low levels of broadband investment as a justification to scuttle the FCC's net neutrality rules.
On Rising Cable Prices and Unwarranted Fees: What does Chairman Pai believes should be done to stem the proliferation of company-imposed fees, and whether he will adopt the FCC's Consumer Advisory Committee's recommendation that pay-TV providers should provide consumers with the estimated dollar amount of their total monthly bill that includes company-imposed fees and surcharges at the time service is initiated.
On Set-Top Boxes: How he plans to open up the set-top box market in a way that would truly benefit consumers.
On Robocalls: Whether Chairman Pai plans to host future meetings of the Robocall Strike Force,  and whether he will push phone companies to promptly provide their consumers free, advanced robocall-blocking tools.
A full copy of the letter is available here or by visiting ConsumersUnion.org.