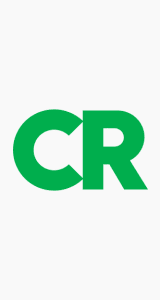 February 24, 2016
Consumers Union Urges Senate Ag Committee to Hear Consumers, Not Industry in GMO Labeling Markup
WASHINGTON, DC – Consumers Union, the policy and advocacy arm of Consumer Reports, today urged members of the Senate Agriculture Committee, in advance of a Thursday morning markup, to listen to the overwhelming majority of Americans in support of GMO labeling and oppose draft legislation by Chairman Pat Roberts that would preempt state GMO labeling laws. The legislation, supported by biotech giants and some of the country's largest food companies, is the latest attempt to block a Vermont law requiring labeling on the package of genetically engineered food sold in the state before it goes in to effect July 1.
"The biotech and food industries are pulling out all the stops to force this legislation through and keep consumers from knowing what's in their food. But Senators need to stand up for what an overwhelming majority of consumers are asking for," said Jean Halloran, director of food policy initiatives for Consumers Union. "Despite industry-funded studies that make unreasonable claims to show labeling will drive costs up, our own study found that mandatory labeling across the board could be implemented at a cost of less than a penny a day in a consumer's grocery bill. In fact, Campbell Soup is showing how easy and cost effective it is to label their GMO products nationwide."
An industry study released this week dramatically overstated the impact of Vermont's GMO labeling law on food costs, alleging that it would cost consumers thousands. But the study is based on several unrealistic and unreasonable assumptions, including the idea that companies will reformulate all their products to remove GE ingredients. Consumers Union disputed the new study in a blog and highlighted that an analysis of existing studies of the cost of labeling commissioned by the consumer group and conducted by the independent economic research firm ECONorthwest found that the median cost that might be passed on to consumers was just $2.30 per person annually, less than a penny a day.
Roberts' draft bill would also direct USDA to develop standards for voluntary labeling – something that FDA has already completed – and to promote biotechnology.
Halloran said, "Consumers aren't in need of yet another set of voluntary labeling standards. The FDA already issued them. What they need are labels that they can easily see on food packaging that give them clear information about what's in the food they're buying."
Lawmakers from states moving forward on GMO labeling laws also weighed in, urging the Senate not to move forward with this proposal. On Tuesday, lawmakers from Massachusetts, New York and Vermont sent letters to the Senate in opposition to the legislation.
"Consumers want and deserve the right to know what's in their food, and states want to be able to respond to their constituents. But this bill would override all of that. We urge Senators to focus on what's best for consumers and oppose this legislation," said Halloran.
Consumers Union is urging consumers to call on their lawmakers to oppose preemption of state GMO labeling laws, and to support meaningful, mandatory on-package labeling for GMO foods, including engineered animals like salmon and engineered produce and processed food. To learn more, visit ConsumersUnion.org/RightToKnow.
 ***
Contact:  David Butler, dbutler@consumer.org or Kara Kelber, kara.kelber@consumer.org, 202-462-6262