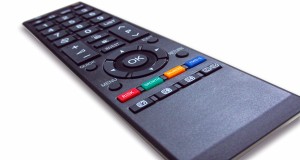 Thursday, August 21, 2014
Consumers Union Urges FCC to Reject the Comcast-Time Warner Cable Merger
In Petition to Deny Merger, Consumers Union Says Deal Will Harm Consumers as Comcast Gains Unprecedented Power to Raise Prices, Limit Choices, Stifle Competition
WASHINGTON, D.C. – Consumers Union called on the Federal Communications Commission (FCC) today to block the proposed merger of Comcast and Time Warner Cable, filing a petition with Common Cause against the deal as the FCC seeks public comment on the merger.
"This mega merger would give Comcast unprecedented power to raise prices, limit choices, and stifle competition, which would seriously hurt consumers," said Delara Derakhshani, policy counsel for Consumers Union, the advocacy arm of Consumer Reports.  "If this deal goes through, we can expect to be hit with more skyrocketing bills and worse service as Comcast gains even more control over what we see online and on TV.  The two companies have failed to demonstrate how the merger would serve the public interest.  The benefits they claim are overstated, or elusive, or don't depend on a merger, and they are far outweighed by the harms."
The petition to the FCC is available online here.
The companies claim the merger would not harm competition because they serve subscribers in different geographic areas.  But that is too narrow a view of how competition works and how it would be harmed, the groups said.  By that logic, Comcast should be free to acquire every cable and Internet company throughout the country in every market it does not already serve.  It also goes against concerns that the federal government has repeatedly highlighted in reviewing other media and telecom mergers.
The petition describes how Comcast would expand its control over key video programming as well as the means for distributing that programming.  Comcast would become a national gatekeeper for the Internet with control over nearly half of the residential broadband customers and the authority to decide who could pass through the gate, and on what terms.  Consumers are already fed up with the lack of meaningful competition in TV and broadband Internet service.  Giving Comcast even more power over this marketplace would only make matters worse.
The merger would hurt consumers in several specific ways, including:
Stifling Competition From Pay TV Rivals:  By owning valuable programming through its merger with NBC Universal and its interests in regional sports networks and other content, Comcast already has the ability and incentive to discriminate against other pay TV providers.  The merger would increase Comcast's power to deny its pay TV rivals access to programming or raise licensing fees to carry those programs.
Hindering Competition From Online Video Distributors:  The merger would give Comcast more muscle to prevent online video distributors from becoming a viable alternative for consumers. Earlier this year, Comcast used its market power to raise prices on Netflix as a condition for ensuring faster and smoother access to broadband subscribers.  The merger would give Comcast even more capability to do this with companies like Netflix, and could make it difficult for smaller online video distributors to enter the market or compete.  Consumers lose because they end up paying higher monthly rates, or have to put up with slower speeds from providers who don't pay higher fees for faster speeds.
Limiting Program Diversity:  The proposed merger would create a behemoth that controls access to more than 30 million consumers in 16 of the 20 largest U.S. markets for multichannel video programming distribution, and in 17 of the 20 largest U.S. markets for broadband Internet service.  Comcast could dictate what programs get carried not only in its markets but across the country.  As video programmers would have to distribute their programs through a bigger and more powerful Comcast, the merged company could hinder programming diversity by deciding what to carry, where, and when.
Widespread Consumer Concern: In Consumer Reports' most recent annual survey of readers' experiences with television and Internet service, Comcast and Time Warner Cable both earned low customer satisfaction scores.  Out of 17 television service providers, Comcast ranked 15th and Time Warner Cable ranked 16th, with both companies earning especially low marks for value and customer support, and the two rated mediocre on overall satisfaction with Internet service.  Separately, in an April 2014 national opinion survey by the Consumer Reports National Research Center, only 11 percent supported the merger, and 56 percent opposed.
Hampering Innovation in Equipment and Platforms:   Comcast's set-top boxes, which have been a significant add-on profit source for the company, also serve as a key mechanism for controlling access to content.   As Comcast upgrades its boxes and expands their array of functions, and as the interface between Comcast's cable and broadband technologies grows, the danger is that Comcast will have even more power to direct – and restrict – the course of innovation in both, thereby also restricting choices for consumers.  Last year, Time Warner Cable set out on a different, more open course by entering into a deal with Roku, which allowed consumers to dispense with their set-top box and use an app on their Roku player to receive up to 300 live television channels as well as on-demand programming.  A merger with Comcast could put a quick stop to these sorts of innovations.
The groups told the FCC the harms from the merger cannot be prevented or fixed by isolated divestitures, or by imposing conditions that ask Comcast to refrain from taking advantage of its power to enrich itself by blocking competition from others.  The only effective response to the merger application, the only response that will serve the public interest, is to deny it.
For more information about Consumers Union's opposition to the Comcast-Time Warner Cable merger, visit HearUsNow.org.
***
Contact:  David Butler, dbutler@consumer.org, 202-462-6262 or Michael McCauley, mmccauley@consumer.org, 415-902-9537