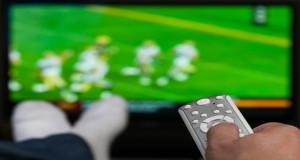 Wednesday, December 17, 2014
Consumers Union urges FCC to reject Comcast-Time Warner Cable merger in reply comments to agency
WASHINGTON, D.C. – Consumers Union, the advocacy arm of Consumer Reports, today filed reply comments at the Federal Communications Commission on behalf of CU and Common Cause in opposition to the Comcast-Time Warner Cable merger.
In the filing, CU asked the FCC to reject the merger application submitted by the two Internet and cable giants, saying, "A merged Comcast-Time Warner Cable will result in anticompetitive harms that no conditions can remedy. Comcast overstates the proposed benefits from the merger and fails to address the public interest harms that could result. The net effect will be higher prices for consumers, fewer choices, and less incentive for the combined company to respond to consumers' needs."
The reply comments focused on refuting several of Comcast's arguments for the merger:
COMPETITION: Comcast claims the transaction poses no threat to competition because there is no geographic overlap in the areas where the two companies provide service.  But CU explained that this argument takes far too narrow a view of how competition works.  This merger would give a single company unprecedented control over key video programming, together with unprecedented control over the means by which video programming is distributed to American consumers, and would create a 'national gatekeeper' of the Internet.
MARKET SIZE: Comcast claims the combined company would control only 35.5% of the broadband market. But this low figure is based on the inclusion of broadband speeds as low as 3 Mbps, and it includes DSL and wireless, neither of which is a true substitute for high-speed broadband services.  If the merger goes through, Comcast will control essentially half of the truly high-speed broadband in homes across the country.
UNDERSERVED COMMUNITIES: Comcast claims the merger will help close the digital divide.  Although its Internet Essentials program provides some benefits to consumers, it does not significantly close the gap between those who can afford access to broadband and those who cannot.  Comcast claims that it has expanded broadband access to serve new communities. But it relies on a definition of broadband that the FCC considers outdated, and which is inadequate to serve consumers' needs.   Relying on this outdated definition of broadband creates the impression that Comcast has implemented programs to adequately serve rural and minority communities with broadband, when in reality communities in underserved areas are left with limited options and slower speeds.
NET NEUTRALITY: Comcast says that it is a proponent of net neutrality.  But Comcast's version of net neutrality would allow it to give big companies priority access to its broadband customers if they pay for it.   This differs significantly from the net neutrality proposal backed by Consumers Union and the millions of consumers who wrote the FCC in opposition to letting the largest ISPs engage in practices that favor the companies with the deepest pockets.  Comcast has been reluctant to accept a legal framework that limits its ability to extract additional tolls from other businesses that use its broadband facilities to reach consumers.
HARMING THE PUBLIC INTEREST:  Comcast has suggested that concerns about its notoriously poor customer service are irrelevant to the FCC's merger analysis.  Considerations of customer satisfaction clearly fall under the Commission's broad analysis of whether a merger will be in the public interest. Customers of both Comcast and Time Warner Cable have already said they are highly dissatisfied with the services they receive, which is a strong indication of a lack of competition in the market, and the incentives to improve service would only be further reduced under the merger.  Meanwhile, even Comcast has admitted that the merger will not result in lower rates to residential customers.  Cable and broadband rates continue to rise for consumers at a pace faster than inflation, and we believe consumers will see higher prices if this merger is approved.
CU originally filed comments opposing the merger with the FCC in August.  Today's CU filing is a reply to comments filed by Comcast since that time. The deadline for all reply comments in the FCC proceeding is December 23.  In addition to the FCC, the Justice Department is reviewing the merger.  CU submitted a detailed document to Justice in October in opposition to the deal.
In Consumer Reports' annual survey of readers' experiences with television and Internet service in 2013, both Comcast and Time Warner Cable received low customer satisfaction scores.  Comcast ranked 15th among 17 television service providers, earning particularly low marks for value and customer support.  Time Warner Cable ranked 16th overall for television service with particularly low ratings for value, reliability, and customer support.   Both companies rated mediocre on overall satisfaction with Internet service.
Media contacts: David Butler, 202-462-6262, dbutler@consumer.org, or Michael McCauley, 415-431-6747, mmccauley@consumer.org
***