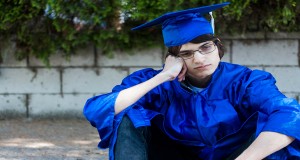 Tuesday, November 4, 2014
Consumers Union Urges Department of Education to Enact Student Loan Reforms
Reforms Needed to Expand Access to Affordable Repayment Plans & Protect Students From Abusive Loan Servicing and Shoddy Career Colleges
Consumers Union, the policy and advocacy division of Consumer Reports, called on the Department of Education today to enact a number of reforms that will help students better manage loan debt and protect them from career education programs that fail to provide the training they need to succeed.  The Department is holding a public hearing today in Anaheim, California, as part of a negotiated rulemaking proceeding on a variety of student loan issues.
"Education is a critical step for ensuring personal and financial success, but it's become increasingly difficult for so many Americans to afford," said Suzanne Martindale, staff attorney for Consumers Union.  "Borrowers with federal student loans can take advantage of different repayment options, but are often overwhelmed by the complexity of the system.  We need to make it easier for borrowers to enroll in affordable repayment plans and ensure they are treated fairly by loan servicers so they can avoid default."
In a letter sent to the Department of Education today, Consumers Union urged it to adopt a number of reforms, including:
Improving access to the Pay As You Earn (PAYE) repayment plan for federal student loans, which caps monthly payments to 10 percent of annual discretionary income over a 20-year period.
Enacting protections to ensure private loan servicers in contract with the Department are not subjecting borrowers to abusive practices that can steer them toward default and keep them there.
Redoubling efforts to prevent career education colleges from evading laws meant to protect students and taxpayers from low performing programs and to ensure that defrauded students have access to relief
Updating rules to give students clear and neutral choices for receiving financial aid disbursement and establish minimum standards for school-sponsored accounts that protect students' interests.
"Schools need to be held accountable when their programs are doing little more than saddling students with taxpayer-financed debts that they cannot afford to pay," said Pamela Banks, senior policy counsel for Consumer Union.  "The Department should rein-in low performing career education programs and ensure that defrauded students can get relief they deserve."
###
Contact:  Michael McCauley, mmccauley@consumer.org, 415-431-6747 (office) or 415-902-9537 (cell)