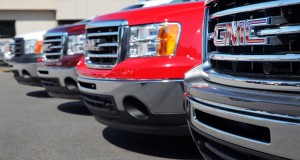 Friday, September 25, 2015
WASHINGTON – In the wake of auto safety and accountability scandals, Consumers Union, the policy and advocacy arm of Consumer Reports, is calling on Congress to strengthen laws to keep dangerous vehicles off the road and punish companies that deceive the public today at a House Energy and Commerce subcommittee hearing.
"The GM and Volkswagen scandals make it brutally clear Congress must do more to help consumers whose safety and trust have been violated. We need bold measures to raise the bar for safer cars, and make sure when automakers break the law and cover up the truth, the penalties fit the crime," said William Wallace, policy analyst for Consumers Union.
The hearing will focus on drafts of two bills, one touted as a way to improve the vehicle recall process, and the other to encourage whistleblowers to disclose safety violations.
Wallace will testify that, while these goals are important, the draft bills fall short of what consumers truly need.
"These draft bills don't go nearly far enough to make sure dangerous defects are fixed before someone is hurt or killed," Wallace said.
The first draft bill – the Improving Recall Tracking Act — would create a national database of vehicle identification numbers and driver registration information to help automakers notify consumers of recalls.  But the draft does not authorize additional funding for National Highway Traffic Safety Administration or the states to carry out a substantial amount of new work. Plus, it fails to address consumer confusion about recall notices and the inconvenience of taking a car to a dealer for repairs.  A better bill would require manufacturers to include an in-car alert for recalled cars with infotainment systems, and require dealers to provide consumers with a free, safe loaner vehicle in the event of lengthy repairs.
The second draft bill – the Motor Vehicle Safety Whistleblower Act – would provide incentives for automotive employees and contractors to report information about possible safety violations to NHTSA.  However, the potential benefits of this proposal are jeopardized by weak language in the draft regarding standards and awards for those who risk their careers by speaking out.
Instead of concentrating on these limited proposals, Wallace said lawmakers should take up comprehensive measures such as the Vehicle Safety Improvement Act (H.R. 1181).   This bill would bar dealers from selling or leasing used cars before they are repaired, and empower consumers by making safety information reported to NHTSA more accessible and easier to understand. It would also increase the civil penalties NHTSA can use to hold automakers accountable for violations.  Consumers Union would also urge policymakers to enact tough criminal penalties for auto executives who knowingly break the law.
The hearing is held by the House Energy and Commerce Subcommittee on Commerce, Manufacturing.  For more information about the hearing, visit energycommerce.house.gov/hearings
***
Contact: David Butler, dbutler@consumer.org, 202-462-6262