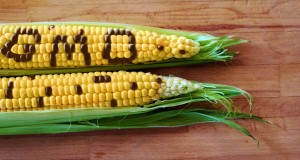 Thursday, July 23, 2015
Consumers Union to Press Senate to Oppose anti-GMO labeling bill
Washington, D.C. — Consumers Union, the advocacy arm of Consumer Reports, today said it will press the Senate to oppose legislation that would prohibit states from requiring labeling of genetically engineered food, following a House vote in favor of H.R. 1599, the misleadingly-named "Safe and Accurate Food Labeling Act of 2015."  The House bill now goes to the Senate.
"Why would anyone want to keep consumers from knowing what's in their food?" asked Jean Halloran, director of food policy initiatives at Consumers Union. "Many polls, including Consumer Reports surveys, have found that some 90 percent of consumers favor mandatory labeling of genetically engineered food.  We will keep pushing to oppose these efforts to override state initiatives that recognize consumers' right to know what's in our food."
Besides prohibiting mandatory GMO labeling, the bill would allow GMOs to continue to be included in foods labeled "natural."  Consumers Union regards this as misleading to consumers.  Representative DeLauro introduced an amendment that would have prohibited this practice, which was defeated.
Consumer Reports' polling found that more than 60 percent of consumers believe a "natural" label on a product means it does not contain genetically modified ingredients, while an overwhelming 85 percent think that the 'natural' on packaged or processed foods should mean no genetically modified ingredients were used.  Consumer Reports testing last year identified five food products labeled 'natural' that did, in fact, contain GMOs.  "The bill gives carte blanche for this misleading labeling practice to continue," Halloran stated.
Some 64 countries require labeling of genetically engineered food, including most of the United States' major trading partners.
***
Contact:  David Butler, dbutler@consumer.org or Kara Kelber, kara.kelber@consumer.org, 202-462-6262