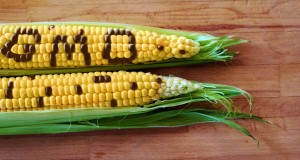 July 22, 2015
Consumers Union: Tell Your Representative to Vote No on Banning GMO Labeling
WASHINGTON, DC – In advance of a Thursday vote in the House of Representatives, Consumers Union, the policy and advocacy arm of Consumer Reports, is urging consumers to call on their representatives to oppose the Safe and Accurate Food Labeling Act of 2015 (H.R. 1599) that would ban the mandatory labeling of genetically modified organisms (GMOs) in foods at any government level – federal, state, or local – and override current pro-consumer state laws already in place.
Jean Halloran, director of food policy initiatives for Consumers Union, said, "The simple truth is that the vast majority of Americans want to know what is in their food. For years now, polls have consistently found that more than 90 percent of consumers support mandatory GMO labeling. Lawmakers should listen to their constituents and give consumers more information, rather than riding roughshod over state laws already in place that recognize consumers' right to know. That's why we're encouraging consumers to call their Representative today and tell them to vote no on this bad bill."
Consumers can click here or visit ConsumersUnion.org to learn more and contact their representative.
The consumer group voiced its strong opposition to the legislation authored by Congressman Pompeo in a letter sent to all House lawmakers this week. Not only would the deceptively-named bill make current federal voluntary labeling policy permanent – despite these guidelines failing to produce a GMO-labeled product in the last 15 years – but it would also broadly preempt state GMO labeling laws in development or already enacted, such as in Vermont, Maine, Connecticut and New York.
Consumers Union also highlighted that the legislation would permit the use of "natural" claims on the packaging of GMO foods until FDA finalizes a rule defining "natural" and decides whether it will continue to allow this practice, while prohibiting states from taking their own steps to regulate the use of these claims.
Halloran said, "The 'natural' label is inherently misleading to consumers, who think they're buying one thing and getting another. Consumer Reports polling found that more than 60 percent of consumers believe a 'natural' label on a product means it does not contain genetically modified ingredients, while an overwhelming 85 percent think that the 'natural' on packaged or processed foods should mean no genetically modified ingredients were used.  Yet our own testing last year identified five food products labeled 'natural' that did, in fact, contain GMOs."
Consumers Union's letter also refuted claims that mandatory GMO food labeling would add to food costs.  An analysis commissioned by Consumers Union and conducted by an independent economic research firm found from a review of published research that the median cost of requiring GMO food labeling is $2.30 per person annually – less than a penny a day for each consumer.
"We strongly urge House members to vote no on H.R. 1599, which is contrary to what consumers want, and which would profoundly interfere with the ability of state and local governments to respond to the needs of their citizens," said Halloran.
The full letter is available here or by contacting David Butler or Kara Kelber.
***
Contact:  David Butler, dbutler@consumer.org or Kara Kelber, kara.kelber@consumer.org, 202-462-6262