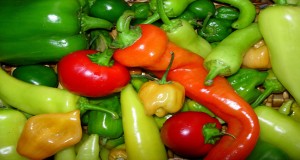 Thursday, February 12, 2015
Consumers Union Supports GE Food Right-to-Know Act
WASHINGTON, D.C. – Consumers Union, the advocacy arm of Consumer Reports, today announced its support for the Genetically Engineered Food Right-to-Know Act, a bill in Congress that would create a federal standard for the labeling of genetically engineered (GE) foods.
The legislation was introduced today by U.S. Sen. Barbara Boxer of California, U.S. Sen. Richard Blumenthal of Connecticut and U.S. Rep. Peter DeFazio of Oregon.
Jean Halloran, director of food policy initiatives at Consumers Union, said, "We applaud Senators Boxer and Blumenthal and Representative DeFazio for introducing the GE Food Right-to-Know Act today.  Genetically engineered crops, created by altering crop DNA in the laboratory, are different than traditional crops, and consumers have a right to know if they are eating them.   Just like food that is frozen, from concentrate, homogenized or irradiated, genetically engineered food should be required to be labeled."
Consumers Union said the bill would help consumers make informed decisions about the food they buy and feed their families.  It would also help prevent consumer confusion by prohibiting the term "natural" to be used on food packaging containing GE ingredients, because its use is misleading.
A national survey by Consumer Reports in 2014 found 92 percent of respondents wanted labeling of genetically engineered food.
A report commissioned by Consumer Union found the cost of labeling genetically engineered food would be negligible– the median cost in this analysis is $2.30 per person per year, or less than a penny a day.
***
Media contact: David Butler, 202-462-6262, dbutler@consumer.org