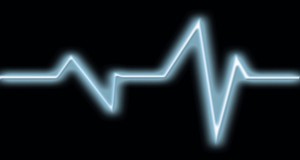 Thursday, June 22, 2017
WASHINGTON, D.C. — The Senate released its version of the Affordable Care Act repeal today, outlining a plan that would jeopardize health coverage for millions of Americans, fundamentally undermine Medicaid, and allow insurers to offer plans that could cost consumers more but provide them less coverage.
The following is a statement from Betsy Imholz, Special Projects Director for Consumers Union, the policy and mobilization arm of Consumer Reports:
"The devil is in the details, and now that we've seen the bill, it's understandable why Senate leaders have kept it hidden behind closed doors. Rather than starting from scratch — as Senators promised — this latest version of the American Health Care Act is equally misguided and harsh as the House bill.
"The consequences of the Senate's legislation are just as dangerous: millions of Americans could lose coverage, consumers would likely pay more out-of-pocket for care and higher premiums for plans that cover less, and Medicaid would be cut off at the knees. While the bill may appear to provide consideration for those with preexisting conditions, the option to waive Essential Health Benefits could leave all privately insured Americans at the mercy of annual and lifetime caps — putting meaningful coverage out of reach for many Americans, especially those with chronic and pre existing conditions.
"Survey after survey has shown that consumers across the country do not support this bill nor the way it is being rushed through Congress without public input. Ultimately, this bill strips ordinary Americans of lifesaving health care, while giving generous tax cuts to industry and the wealthiest Americans. It's time that Senators listen to consumers and accept that this bill is bad for Americans' health and financial security."
Please note: Consumers Union can connect reporters with consumers whose coverage would change due to the proposed health bill. Please contact Kara Kelber for more information.