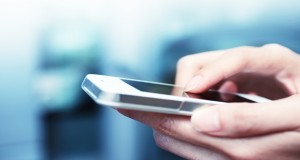 Sunday, April 29, 2018
WASHINGTON, D.C. — Wireless carriers Sprint and T-Mobile today announced plans for a merger that would produce a company estimated to be worth $26 billion with more than 127 million customers. If federal regulators allow the deal to move forward, the number of companies that provide wireless service for virtually the entire U.S. market would be reduced from four providers to three — AT&T, Verizon, and a combined Sprint/T-Mobile.
Consumers Union, the advocacy division of Consumer Reports, said the initial proposal raises serious concerns about potential harms to competition and prices.
Jonathan Schwantes, senior policy counsel for Consumers Union, said, "This merger raises several red flags for consumers. If the national wireless market shrinks from essentially four companies to three, history suggests the negative impact on competition would mean higher prices for many people. Right now, Sprint and T-Mobile provide much-needed alternatives to Verizon and AT&T, with some innovative plans and pricing options that keep some semblance of competition alive. If you combine these two companies, those incentives and options could dry up, and people could see prices shoot up, not only for monthly service plans, but for equipment prices as well."
Schwantes said, "Compared to industries like cable, wireless is the rare telecommunications market with at least a few comparable choices for consumers.  Head-to-head competition leads to direct benefits for consumers, like unlimited data offers and low-cost equipment lease plans.  The question is whether those consumer choices fade away and disappear if this merger is approved.
"Over the past decade, the estimated percentage of American adults who own a cellphone has grown from 78 percent to 95 percent. Many of us depend on wireless service every single day, not just for talking and texting, but for getting information, finding directions, shopping for the things we need, getting help in an emergency, and much more. Regulators have been skeptical of a combination like Sprint-T-Mobile in the past, and they blocked deals like AT&T's bid for T-Mobile in 2011. The government should remain skeptical of any deal that leaves Americans with fewer choices for wireless service."
The proposed merger will be reviewed by the Federal Communications Commission and the U.S. Department of Justice, and Congress is expected to hold hearings. Consumers Union will urge policymakers to conduct a thorough antitrust and public interest review and ensure the deal is not allowed to go forward if it would harm consumers and competition.
***