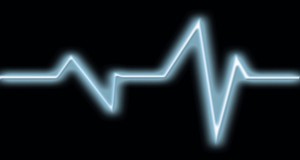 WASHINGTON, D.C. — The Department of Justice (DOJ) today approved the merger of CVS Health and Aetna, with the condition that the companies must sell off assets related to Medicare drug coverage. Despite the conditions put on the deal, Consumer Reports warned that the new mega-company has the potential to hurt consumers by reducing meaningful choice in the market.
The consumer group had voiced its competition concerns about the merger, which will combine the second largest retail pharmacy chain and the largest pharmacy benefits manager (PBM) with the third largest health insurer, testifying at a House Judiciary subcommittee hearing and at hearings in California and New York.
George Slover, senior policy counsel for Consumer Reports, said, "The combination of CVS and Aetna creates an enormous market force that we haven't seen before, straddling more market sectors and creating new and potentially far-reaching profit-maximizing incentives to undermine competition. Despite the companies' big promises that consumers will see greater savings thanks to new 'efficiencies,' history has taught us to remain skeptical. This type of consolidation in a market already dominated by a few, powerful players, presents the very real possibility of reduced competition that harms consumer choice and quality. We are concerned that the limited conditions the Department of Justice put on this deal simply are not enough to ensure that CVS-Aetna doesn't use its outsized resources in ways that stifle true competition and reduce choice at all levels up and down the chain – ultimately leaving consumers with fewer options and higher costs."
In its testimony to the House Judiciary subcommittee earlier this year, Consumer Reports outlined several potential scenarios where a combined CVS-Aetna might be able to exert its market power in ways that harm competition and consumers.  For example, CVS-Aetna might decide to tell Aetna policyholders that their coverage only applies if they go to a CVS Minute Clinic, not to a perhaps better, and equally or more affordable, more conveniently located, walk-in clinic run by someone else. Or CVS-Aetna might find it to its advantage for CVS Caremark to negotiate different, better deals on prescription drugs only for those who pay with Aetna insurance, or only for those who fill them at CVS. It also highlighted the lack of transparency surrounding PBM rebates and side agreements, which make this area particularly vulnerable to anti-competitive abuse.
The full testimony is available here or by visiting advocacy.consumerreports.org.