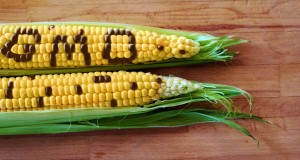 October 20, 2015
WASHINGTON, DC – A Wednesday Senate Agriculture Committee hearing is being framed as a conversation on biotechnology, but it masks another legislative agenda against GMO labeling, said Consumers Union, the policy and advocacy arm of Consumer Reports.
The Senate hearing comes in the wake of House-passed legislation that would prohibit mandatory GMO labeling at any level –federal, state or local—and overturn labeling laws currently in place. Misleadingly named the Safe and Accurate Food Labeling Act, consumer and food policy groups are calling it by the more aptly named Deny Americans the Right to Know–or DARK—Act.
"The Committee has carefully avoided mentioning GMO labeling as a focus of this hearing, but it's clearly on the agenda. Huge companies in the food industry have been lobbying Congress for months, spending millions of dollars to keep consumers in the dark. This hearing deserves an accurate label, just like genetically engineered foods on store shelves do," said Jean Halloran, Director of Food Policy Initiatives for Consumers Union. "Time and again, a large majority of consumers have expressed strong support for GMO labeling. Yet the Committee won't hear from a single consumer voice in support of mandatory labeling. The views of these consumers deserve and need to be a part of this conversation."
Consumers Union, with several other consumer groups, sent a letter to the Committee expressing concern about an unbalanced second panel and urged the Committee leaders to invite at least one consumer representative who supports mandatory labeling of genetically engineered food. The letter notes that numerous polls have found that 90 percent of consumers favor mandatory labeling of genetically engineered food.  Many consumers believe that—similar to food that is homogenized, from concentrate, or frozen—food that contains genetically engineered ingredients should be labeled.
The groups also highlighted growing consumer concern about the increased use of the herbicide glyphosate, which is associated with genetically engineered crops and was recently reclassified as "probably carcinogenic to humans" by the World Health Organization's cancer research arm.
"Consumers shouldn't be kept in the dark about what's in their food, and they have just as much at stake in this debate as industry. We're urging Senators to listen to their constituents' call for more information about what's in their food and resist efforts to undermine state laws," said Halloran.
Consumers Union is encouraging consumers to make their voice heard and share their support for GMO labeling with their lawmakers. Consumers can visit ConsumersUnion.org/labelgmos to send Congress the message that consumers have the right to know what's in their food.
***
Contact:  David Butler, dbutler@consumer.org or Kara Kelber, kara.kelber@consumer.org, 202-462-6262