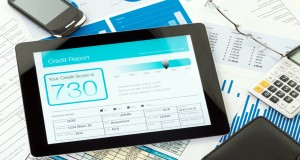 Wednesday, December 10, 2014
Consumers Union puts spotlight on problems with credit reports, credit scores in letter to CFPB
WASHINGTON, D.C. – Consumers Union, the advocacy arm of Consumer Reports, today sent a letter to the Consumer Financial Protection Bureau about problems with credit reports and credit scores, including the challenges consumers face in correcting errors on their reports.
Pamela Banks, senior policy counsel for Consumers Union, said, "Credit report errors are far too common and consumers are paying a high price for scores that are likely not used in the marketplace."
Consumers Union praised the ongoing efforts by the CFPB to make the credit reporting industry more accountable for fair and accurate reports.  The CFPB has also called upon the nation's largest credit card companies to provide consumers with free access to credit scores used by lenders.   The bureau is holding a field hearing about medical debt on December 10 in Oklahoma, where Consumers Union will discuss how some consumers are penalized for medical debt that lingers on their credit reports after it has been paid or settled, which can have a significant impact on a consumer's credit scores and ability to access credit.
The January 2015 edition of Consumer Reports explores how an error in your credit files can mean you don't get the loan or job you want, with advice on how to fix credit-report errors and raise your credit score.
A recent nationally representative survey of 3,112 participants by Consumer Reports National Research Center found:
20 percent of respondents who checked their credit reports found errors that could negatively affect their credit scores, such as incorrect account information, accounts that were not theirs, and information about the wrong people.
Two-thirds of credit report consumers who found one or more errors tried to correct them.  Approximately 58% of those who tried to resolve a credit report error ran into challenges (e.g. were ignored, confused, rejected, or lied to) with credit reporting agencies or data furnishers in their pursuit to resolve credit report errors.
Not enough consumers are requesting their credit reports.  Only 53 percent of respondents said they have ever received their credit reports from one or more of the three major credit reporting agencies: Equifax, Experian and TransUnion.  Americans can receive a free credit report every year from each of the three major agencies by visiting Annualcreditreport.com
Most Americans (85%) feel that they should receive a free credit score with their annual free credit report.
See the full text of the letter from Consumers Union to the CFPB here.
***
Contact: David Butler, dbutler@consumer.org, 202-462-6262