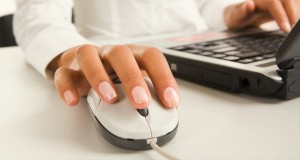 Tuesday, July 15, 2014
Consumers Union presses FCC for stronger net neutrality rules
-In public comments to FCC, CU argues for reclassifying broadband as telecommunications service as companies like Comcast seek mergers to increase market power
-Consumer Reports survey: 58% oppose paid-priority deals between Internet service providers, content companies; CU says deals should be banned
WASHINGTON – Consumers Union, the advocacy arm of Consumer Reports, called for stronger rules to promote an open Internet, including reclassifying broadband as a telecommunications service and a ban on paid-priority deals between Internet service providers and content companies, in comments filed at the Federal Communications Commission.
The FCC is seeking public comment on its proposal for new rules on net neutrality after a federal court overturned the original rules in January.  Today was the deadline for the first round of comments, but the FCC announced this afternoon that an "overwhelming surge" in traffic on its site has led the Commission to extend the deadline to July 18.
Consumers Union has raised serious concerns about the FCC's proposal for new rules, which could allow Internet service providers to charge online companies for faster access to consumers, effectively creating a two-tiered Internet with fast lanes and slow lanes for online traffic.
In a recent national survey by Consumer Reports, 58 percent said the government should not allow Internet service providers to charge companies to deliver their content with greater priority than other companies.  Only 16 percent agreed that the government should allow such paid-priority arrangements.
Delara Derakhshani, policy counsel for Consumers Union, said, "The fact that the FCC had to extend the deadline for comments shows how this issue has people fired up and demanding better rules.  The future of the Internet is at stake.  Paid prioritization deals should be banned outright.  The FCC should do everything within its power to ensure that the rules reflect the interests of all consumers, rather than those of a handful of large Internet service providers. The Internet must remain open, affordable, and available to everyone.
Consumers Union strongly believes the best way for the FCC to restore the principles of net neutrality is to reclassify broadband Internet service as a telecommunications service under Title II of the Communications Act. This would help protect against practices that harm consumers and competition, and help ensure consumers can reap the benefits of an affordable and accessible Internet.  On Capitol Hill, the House may vote this week on a measure to bar the FCC from reclassifying broadband under Title II, and Consumers Union is pushing lawmakers to reject this legislative maneuver.
"The underlying principles of net neutrality are best achieved with a regulatory framework that ensures that the Internet is available to everyone on equal, nondiscriminatory terms," Consumers Union said in its FCC filing.  "The market for last-mile Internet access is already controlled by a small group of powerful companies, and the largest providers are becoming increasingly integrated with programmers. Paid priority arrangements would give Internet service providers even greater power to determine which services reach consumers, putting them in a position to determine which services will thrive. With control over both the pipes and content, these providers have the leverage and incentive to favor their own content over the programming of their competitors, and to make market entry difficult for new entrants."
Net neutrality is especially critical at a time when some of the nation's biggest Internet and video providers are seeking mergers to increase their market power.  Consumers Union has mounted an aggressive campaign in opposition to Comcast's bid to acquire Time Warner Cable, which would give Comcast control over nearly 40 percent of the nation's broadband service.
"[The proposed merger] would give Comcast unprecedented power in the video and Internet marketplace. The merger would extend the company's reach significantly with the addition of millions of subscribers, giving Comcast additional leverage to engage in harmful discriminatory practices that could ultimately raise prices for consumers and stifle viewer access to competitive options," the group wrote.
In a 2013 survey of Consumer Reports readers, Comcast and Time Warner Cable both earned low customer-satisfaction scores as providers of Internet and cable services.
In its filing Consumers Union also urged the FCC to apply net neutrality principles to wireless services.  In the original Open Internet rules that were overturned in court, the FCC prohibited both wired and wireless services from blocking access to lawful content. But the FCC chose not to apply its prohibition against unreasonable discrimination to wireless services. CU said the FCC should revisit this decision and apply protections to wireless in light of wireless carriers' demonstrated interest in restricting and controlling access to certain applications and services, as well as consumers' increased dependence on wireless service.
The FCC initially approved its proposed rules by a vote of 3-2 in May and asked for public comment.  This week marks the end of the first round of comments, with additional comments to be collected through the fall.   After the comment period, the FCC will vote again on final rules that will likely have been revised based on the public response.  FCC Chairman Tom Wheeler has said he hopes to complete the process by the end of 2014.
A full copy of Consumers Union's formal comments to the FCC is available here.
Media contacts: David Butler, dbutler@consumer.org, or Kara Kelber,kkelber@consumer.org, 202-462-6262; Michael McCauley,mmccauley@consumer.org, 415-431-6747
***