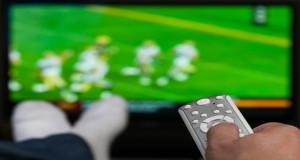 Wednesday, December 3, 2014
Consumers Union praises formation of "Stop Mega Comcast" Coalition
WASHINGTON — Consumers Union, the advocacy arm of Consumer Reports, today praised the formation of a new coalition to oppose the merger of cable and Internet giants Comcast and Time Warner Cable.
The "Stop Mega Comcast" Coalition is made up of a diverse group of nonprofit and for-profit organizations, including DISH Network, Public Knowledge, TheBlaze TV and the Parents TV Council.
Consumers Union is a strong opponent of the merger, which would give Comcast unprecedented power to raise prices, limit choices, and stifle competition.  The deal is currently under review by the Federal Communications Commission and the Justice Department.
Delara Derakhshani, policy counsel for Consumers Union, said, "This new coalition will help increase the pressure to defeat this merger, and it will help put the spotlight on just how badly this deal would harm consumers.  Blocking this deal is one of our top priorities, and we look forward to working side by side with the members of this coalition to press the FCC and Justice Department to reject the merger."
If approved, the merger would allow Comcast to expand its control over key video programming as well as the means for distributing that programming.  Comcast would become a national gatekeeper for the Internet with enormous power to decide who could pass through the gate, and on what terms.  Consumers are already fed up with the lack of meaningful competition in cable and broadband Internet service, and giving Comcast even more power over this marketplace would only make matters worse.
In Consumer Reports' annual survey of readers' experiences with television and Internet service, Comcast and Time Warner Cable both earned low customer satisfaction scores.  Out of 17 television service providers, Comcast ranked 15th and Time Warner Cable ranked 16th, with both companies earning especially low marks for value and customer support, and the two rated mediocre on overall satisfaction with Internet service.  Separately, in an April 2014 national opinion survey by the Consumer Reports National Research Center, only 11 percent supported the merger, and 56 percent opposed.
For more information about Consumers Union's opposition to the Comcast-Time Warner Cable merger, visit HearUsNow.org
***
Media contact: David Butler, dbutler@consumer.org, 202-462-6262, or Michael McCauley, 415-431-6747, mccauley@consumer.org