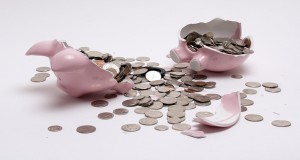 Tuesday, May 23, 2017
WASHINGTON, D.C. — The Department of Labor today announced that the "fiduciary rule" will take effect June 9 without further delay. The rules will put more rigorous standards in place for brokers and other financial professionals who provide retirement investment advice and require them to put their clients' best interest ahead of their own financial gains. Labor Secretary Acosta, however, in his announcement left open the option for future repeal or revision of the rules.
Consumers Union, the policy and mobilization arm of Consumer Reports, welcomed the news that the rule will finally go into effect, but urged the agency to stand behind the rule moving forward.
Pamela Banks, senior policy counsel for Consumers Union, said "We are pleased that the fiduciary rule will finally go into effect in June. These common-sense changes are long overdue and simply ensure that financial advisors focus on the consumer's best interest — rather than their own financial interests — as they help plan for retirement. We urge full compliance and enforcement in order to protect against the harmful practices that threaten the retirement security of millions of workers and retirees. We are encouraged by today's announcement, but we urge the Department of Labor to resist industry-led efforts to diminish or weaken the rule and the important protections it provides."
***