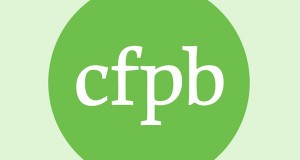 Wednesday, October 7, 2015
WASHINGTON — Consumers Union, the policy and advocacy arm of Consumer Reports, today applauded the announcement by the Consumer Financial Protection Bureau that it is considering a proposal to stop banks and other lenders from forcing consumers to give up their legal rights and rely on private arbitration to resolve disputes.
George Slover, senior policy counsel for Consumers Union, said, "This proposal is a tremendous step toward cleaning up a system that has heavily favored companies over consumers who were wronged. If your bank has been charging you for services you didn't authorize or need, there's probably an arbitration clause buried in your contract that keeps you from holding the bank legally accountable. This proposal would help stop financial services from taking unfair advantage of their customers. It preserves the right of consumers to combine individual claims that may be too small to cover the cost of bringing separately. We commend the bureau, and we look forward to working with them to make this proposal a reality."
Arbitration is a privately run, confidential process in which the lender chooses an arbitrator.  There is no right of appeal, no public record, and no requirement to follow established law.  Arbitration clauses unfairly force consumers to waive their legal rights to go to court before they are even aware of what the dispute might be, or how serious or widespread the wrongdoing.
These arbitration clauses increasingly prohibit consumers from combining their individual claims into a class action so that widespread harms can be effectively addressed.  The proposal the CFPB is considering would prohibit arbitration clauses from restricting consumers from using class actions to address widespread abuses.
In March, the CFPB issued a tough report on the harms consumers suffer from forced arbitration clauses in a variety of consumer financial services contracts.  With today's announcement, the CFPB has demonstrated its strong commitment to addressing this long-standing problem and deterring companies from taking unfair advantage of their customers.
***
Media contact: David Butler, 202-462-6262, dbutler@consumer.org