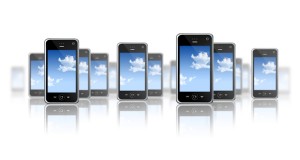 Wednesday, October 8, 2014
Consumers Union praises action against AT&T for mobile cramming
AT&T to pay $105M to settle charges of billing customers millions of dollars in unauthorized, third-party charges
WASHINGTON – The Federal Trade Commission, Federal Communications Commission and state attorneys general today announced AT&T will pay $105 million to settle charges of mobile cramming.  Cramming is the illegal practice of putting unauthorized third-party charges on consumers' phone bills.
Delara Derakhshani, policy counsel for Consumers Union, the advocacy arm of Consumer Reports, said, "This sends a message that bad behavior is going to be punished, and consumers who got scammed are going to get some relief.  We're glad to see federal and state regulators taking action to curb this problem.  Cramming has put a serious hit on consumers' pocketbooks.  People have been paying for hundreds of millions of dollars' worth of unauthorized charges on their wireless bills.  It's not just the small, under-the-radar companies that have been raking in the money. The major wireless carriers like AT&T have profited greatly from this illegal practice."
For years, Consumers Union has pushed for tougher consumer protections to prevent cramming on wireless and wireline phone bills.  In today's complaint against AT&T, the company was accused of billing its wireless customers for charges originated by other companies, often in recurring amounts of $9.99 per month, for services that customers did not authorize, such as ringtones and so-called "premium" text messages containing horoscopes and personal relationship advice.  In its complaint, the FTC alleged that AT&T kept at least 35 percent of the charges it imposed on its customers.
As part of the settlement, AT&T will pay $80 million to go toward refunds for current and former customers who were charged for third-party services they did not request. AT&T will also pay $20 million to state governments participating in the settlement, and make a $5 million penatly payment to the U.S. Treasury. The FCC said today's settlement is the largest enforcement action in FCC history.
***
Media contact: David Butler, 202-462-6262, dbutler@consumer.org