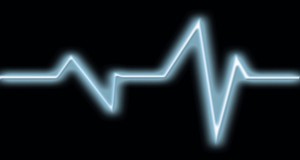 Thursday, February 16, 2017
WASHINGTON, D.C. — Consumers Union, the policy and mobilization arm of Consumer Reports,  today outlined the principles that lawmakers must incorporate into any reform of the Affordable Care Act. In letters to the House and Senate, the consumer group urged lawmakers to take an evidence-based, consumer-centric approach in their promises to develop an alternative to the ACA.
House Republicans are expected to detail replacement plans during a Thursday policy meeting.
Laura MacCleery, Vice President of Policy and Mobilization for Consumers Reports, said, "Repealing the Affordable Care Act without a comprehensive replacement plan would mean real, serious consequences for American families. Any path forward must continue to protect or enhance all Americans' health and financial security. Congress should focus on what's needed most to help consumers: measures that lower healthcare prices, improve quality, and make it easier for consumers to navigate and understand coverage choices. This is the high bar we will hold any alternative to — and we've yet to see a plan that comes close to meeting these requirements."
The group outlined essential principles with specific requirements for each, including:
Any Replacement Must Ensure Coverage for the Greatest Number of Americans

Coverage Must Provide Meaningful Access to Care

The Coverage and Healthcare Markets Must Be Easy To Navigate

Reforms Must Provide Federal Guarantee That No Consumer Is Left Out

Reforms Must Address the Underlying Reasons for High Costs

Improving Quality, and Reducing Infections and Medical Errors Must Continue
"We call on Congress to protect coverage gains for consumers, further reduce the ranks of those without comprehensive coverage, work to lower premiums, out-of-pocket costs and deductibles to ensure coverage and care are affordable, and to address soaring prescription drug prices. Americans deserve no less," said MacCleery.
Click here for Consumers Union's principles or visit ConsumersUnion.org.
***