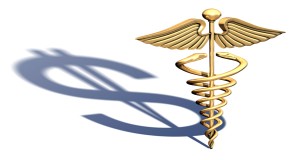 Monday, June 26, 2017
WASHINGTON, D.C. — The Congressional Budget Office (CBO) today released its cost analysis of the Senate's Affordable Care Act repeal bill, projecting that 22 million more people would be uninsured over the next decade. The following is a statement from Betsy Imholz, Special Projects Director for Consumers Union, the policy and mobilization arm of Consumer Reports:
"A more accurate name for the Senate bill would be 'Pay More-for-Less-Care.' The CBO confirmed what every public interest, medical, hospital and patient group has been saying — this bill would take insurance away from tens of millions, decimate Medicaid, cost consumers more in premiums and out-of-pocket costs, and leave the lucky few that can afford insurance with skimpy plans that aren't required to cover basic care like emergency, maternity and prescription drug coverage. This bill is simply a bad deal for consumers' health and financial security — and no amendments nor tweaks can change that harsh reality."
Please note: Consumers Union can connect reporters with consumers whose coverage would change due to the proposed health bill. Please contact Kara Kelber for more information.
***