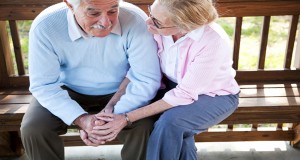 Monday, February 23, 2015
Consumers Union: New rules for financial retirement advisers will help put consumers' interests first
WASHINGTON, D.C. — Consumers Union, the advocacy arm of Consumer Reports, today said new rules for financial retirement advisers proposed by the U.S. Department of Labor will help protect the retirement security of millions of Americans.
Pamela Banks, senior policy counsel for Consumers Union, is attending an event today at AARP in Washington, where President Obama will discuss the rules aimed at curbing predatory sales tactics against consumers with 401K plans and IRAs who are seeking professional investment advice.
Banks said, "These rules would help put consumers first by removing conflicts of interest among brokers and other financial retirement advisers, closing loopholes, and raising accountability for the industry.
"These reforms are critically important to consumers who are dealing with the enormous complexity of retirement savings.  The last thing you want is for your nest egg is to be eaten away by unnecessary fees and bad investments.
"Too often, financial advisers may be steering you into investments with high fees and lower returns, because they can.  These rules haven't been updated in 40 years.  We welcome this proposal to update the rules to make sure the investors' interests are the top priority."
***
Media contact: David Butler, 202-462-6262, dbutler@consumer.org