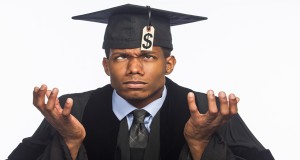 Tuesday, September 29, 2015
Consumer Financial Protection Bureau to explore potential industry-wide rules to increase borrower protections
WASHINGTON, D.C. — In response to the escalating crisis of student loan debt and defaults, the federal government today issued a set of principles to strengthen consumer protections for student borrowers.
The principles aim to clean up the notoriously murky system of student loan servicing by promoting more accountability, accuracy, consistency, and transparency among the servicers who manage student accounts. This framework was issued by the Consumer Financial Protection Bureau, the Treasury Department, and Department of Education.  The CFPB said it intends to explore potential industry-wide rules to increase borrower protections.
Consumers Union, the advocacy arm of Consumer Reports, said this is encouraging news as more than 41 million Americans now owe more than $1.2 trillion in student debt.  CU has worked closely with federal regulators on ways to reform student loan servicing.  CU provided the CFPB with more than 500 personal stories from consumers who were harmed by the failures of the system.
Suzanne Martindale, staff attorney for Consumers Union, said, "The process for education loan servicing today is a mess.  Your servicer is supposed to manage your account and help you avoid default.  Too often, a servicer provides the student with information that isn't accurate or consistent, and that can drive students deeper into debt.  Students and families deserve better treatment from their loan servicers, and they truly need change now."
Martindale added, "We applaud the regulators for taking students' complaints seriously.  The CFPB is exploring new rules of the road for all education loan servicers, which would be a big step in the right direction.  Holding student loan servicers to a higher standard is long overdue."
The CFPB today issued a new report on student loan servicing that outlines what the bureau called "widespread servicing failures reported by both federal and private student loan borrowers." The report analyzes recent input and recommendations from a variety of stakeholders, including Consumers Union. This past year, Consumers Union filed formal comments with the CFPB in support of comprehensive reforms.
***
Contact: David Butler, dbutler@consumer.org, or Kara Kelber, kara.kelber@consumer.org, 202-462-6262