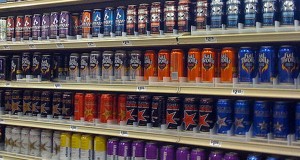 Consumers Union: Lawmakers Energy Drink Report Highlights Concerns for Consumers
WASHINGTON, DC – Congressman Ed Markey (D-MA) and Senators Dick Durbin (D-IL) and Richard Blumenthal (D-CT) today released a report on energy drinks finding labeling inconsistencies, questionable marketing practices to young adults, and high caffeine levels exceeding what is considered safe in soda by the FDA.  The lawmakers previously questioned 14 energy drink companies about their practices and the report comes from the drink manufactuerers' responses.
In addition, the report outlines recommendations for energy drink companies in order to increase transparency and protect consumers. The lawmakers proposed labeling products with a clear description of the total amount of caffeine added to the product from all sources, as well as ceasing marketing to children and teens under 18.  The lawmakers also called on energy drink makers to report any evidence of serious adverse events associated with energy drinks to the FDA.
Consumers Union, the policy and advocacy division of Consumer Reports, commended the report for drawing attention to an area of growing concern for consumers.
Ami Gadhia, senior policy counsel for Consumers Union, said, "Consumers may not really know what they're getting when they consume energy drinks. Part of that is that the labeling isn't always clear about the total amount of caffeine in the drink,  as Consumer Reports testing found. With increasing reports of the adverse effects from these products surfacing, this report shines another light on these concerns. We believe the FDA needs to take a hard look at the effects of energy drinks, especially when it comes to young children and teens that are often the target of marketing and advertising."
In its December 2012 issue, Consumer Reports detailed caffeine levels in 27 top-selling energy drinks and shots.  Among other things, Consumer Reports found that 5 of the 16 products that list a specific amount of caffeine had more than 20 percent above their labeled amount on average in the samples tested.  On the other extreme, one of the samples contained caffeine levels that were about 70 percent less than the labeled amount.   The complete findings are available online at www.ConsumerReports.org.
###