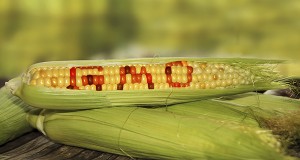 March 10, 2016
Consumers Union Launches Radio Ads Urging Senators to Oppose Anti-GMO Labeling Law
WASHINGTON, D.C. – Consumers Union, the policy and advocacy division of Consumer Reports, today began airing radio ads calling on Senate members to oppose GMO labeling legislation that would preempt state labeling laws. The ads, running in key states across the country, encourage consumers to call their Senators and urge them to support mandatory GMO labeling. The bill, sponsored by Agriculture Committee Chairman Pat Roberts, could reach the Senate floor for a vote as early as next week.
Jean Halloran, director of food policy initiatives for Consumers Union, said, "The food and biotech industries are doing everything they can to push this bill through Congress, so it's more important than ever for Senators to hear from their constituents about what they really want. Surveys consistently show that some 90 percent of consumers support mandatory GMO labeling. It's time to stop keeping consumers in the dark about what's in their food and move forward on meaningful, mandatory labeling on food packaging nationwide."
In the ad Consumers Union urges consumers to call 1-855-977-1770 to connect with their Senators and ask them to oppose preemption of state GMO labeling laws, and to support meaningful, mandatory on-package labeling for GMO foods, including engineered animals like salmon and engineered produce and processed food.
Click here to listen to the full ad.
Roberts' bill, supported by biotech giants and some of the country's largest food companies, is the latest attempt to block a Vermont law requiring labeling on the package of genetically engineered food sold in the state before it goes in to effect July 1.
Last week, Consumers Union came out in strong support of the Biotechnology Food Labeling Uniformity Act, introduced by Senator Jeff Merkley, which would create a national standard for GMO labeling and require food manufacturers to label products with GMO ingredients via one of several options on the ingredients list section of the Nutrition Facts Panel.  Another option would give FDA the authority to develop a symbol which would disclose the presence of GM ingredients on packaging. The bill is also supported by companies like Campbell Soup Company, which recently announced it would label its products made with genetically engineered ingredients nationwide.
To learn more, visit ConsumersUnion.org/labelgmos.