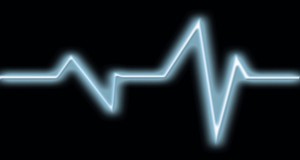 Monday, June 26, 2017
New Buy Includes Second Round of Ads in AZ, NV and Expands to AK, ME, WV
WASHINGTON, D.C. — Consumers Union, the policy and mobilization arm of Consumer Reports, today is out with new radio ads opposing the Senate health bill and urging consumers to contact their Senators to tell them to vote against the new bill.
The ads highlight how the bill will jeopardize coverage, especially for the many children, seniors and people with disabilities on Medicaid, increase premiums and hurt American families.
The ads will air in Alaska, Arizona, Maine, Nevada and West Virginia, and urge consumers to contact Sens. Murkowski, Flake, Collins, Heller, and Capito. Consumers Union previously ran ads in Arizona and Nevada; today's buy marks the consumer group's expansion into additional target states.
Betsy Imholz, Special Projects Director for Consumers Union, said, "The consequences of the Senate's legislation are just as dangerous and misguided as the House version: millions of Americans could lose coverage, consumers would pay more out-of-pocket for care and higher premiums for plans that cover far less, and millions of people that depend on Medicaid could be cut off completely. This bill strips ordinary Americans of lifesaving health care, while giving generous tax cuts to industry and the wealthiest Americans. It's imperative that consumers seize this moment to make their voices heard in Washington and tell their senators that this bill is bad for our health and financial security."
Listen to the ads:
Please note: Consumers Union can connect reporters with consumers whose coverage would change due to the proposed health bill. Please contact Kara Kelber for more information.