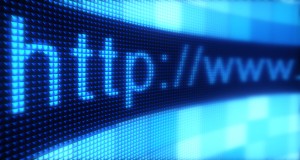 Thursday, December 21, 2017
New white paper "Beyond Secrets" explores the benefits of encryption in consumers' daily lives
WASHINGTON, D.C.—Consumers Union, the policy and mobilization division of Consumer Reports, today published a white paper about data encryption—the digital tools that scramble messages and other data to ensure that they cannot be accessed by anyone for whom they are not intended—entitled "Beyond Secrets: The Consumer Stake in the Encryption Debate."
The paper examines the many benefits of encryption to consumers and society, and urges policymakers to consider these benefits in the ongoing debate about the boundaries of encryption and government access to encrypted data. The paper notes that the debate over encryption is usually framed as a struggle between civil liberties and national security. Civil liberties groups generally support encryption in order to protect personal data and communications from intrusion and misuse, while government officials often argue that encryption shields criminals from detection and prosecution, and that government should thus be able to gain access to this data as needed through encryption "backdoors."
Consumers Union says the discussions of encryption and government access should be expanded beyond these boundaries to examine the numerous ways that encryption benefits the everyday lives of consumers, as well as the daily functioning of the marketplace.
By ensuring the confidentiality, integrity, and authenticity of data transmissions, encryption provides essential safeguards across many aspects of people's lives. Encryption supports a broad variety of services such as:
Consumers' health records, medical devices, and online healthcare visits;

Personal banking transactions, online credit card use, and mobile payments;

Software updates to phones, laptops and other products;

The management of connected products, from smart home appliances to cars and trucks;

Emergency broadcast systems and other public communications channels;

Nationally important infrastructure, including air traffic systems; and

Emails, text messages, voice calls, and social media.
Since these basic, essential functions all rely on encryption, the consequences to the lives of consumers if they were compromised would be extraordinary.
Justin Brookman, director of consumer privacy and technology at Consumers Union, said, "As policymakers consider the scope of encryption and government access to encrypted data, the importance of encryption in consumers' day-to-day lives must be part of the conversation. When we weigh proposals to make encrypted communications more accessible, we must also consider how those efforts could weaken the underlying security properties of encryption, and increase the chance that consumers' encrypted data and devices will be more vulnerable to malicious actors."
The white paper is available online here at ConsumersUnion.org
CU partnered with the nonprofit organization Upturn to produce this report on consumers' stake in the encryption debate. Upturn provides research and analysis of emerging issues in technology and public policy that guides the public conversation.
Aaron Rieke, managing director at Upturn, said, "Cryptography is deeply woven into consumers' lives, making everyday activities easier and safer. The 'encryption debate' is about far more than just national security and privacy. We too often ignore the many ways that encryption promotes our well-being, both online and off."
The report was made possible by a grant from the William and Flora Hewlett Foundation, the nonpartisan, private charitable foundation that advances ideas and supports institutions to promote a better world.
***
Contact: David Butler, dbutler@consumer.org, 202-462-6262
Consumer Reports is the world's largest independent product-testing organization. Using its more than 60 labs, auto test center, and survey research center, the nonprofit rates thousands of products and services annually. Founded in 1936, Consumer Reports has over 7 million subscribers to its magazine, website, and other publications. Its policy and mobilization division, Consumers Union, works for health reform, food and product safety, financial reform, and other consumer issues in Washington, D.C., the states, and in the marketplace.