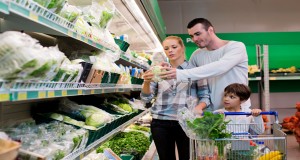 Tuesday, March 1, 2016
Consumers Union Highlights Flaws of Roberts' GMO Bill, Urges Ag Committee to Say No
State Opposition Grows Against Bill to Block GMO Laws
WASHINGTON, D.C. – Consumers Union, the policy and advocacy arm of Consumer Reports, in a letter today to the Senate Agriculture Committee outlined the many flaws of Chairman Roberts' draft GMO labeling bill in advance of Tuesday's rescheduled markup. The consumer group also continued to dispute industry arguments that GMO labeling would dramatically increase the price of groceries.
"This proposal would strip away state GMO labeling laws that consumers want and deserve, leaving shoppers with just a voluntary labeling system that has almost never been used by food producers. To justify this legislation with overblown, unrealistic estimates of rising grocery costs by industry groups is even more outrageous," said Jean Halloran, director of food policy initiatives for Consumers Union. "Consumers should be left to make up their own minds through clear labeling, not be pushed towards certain products, as this bill proposes."
Consumers Union maintains that the cost of labeling would be minimal.  According to the organization, an industry study released last week dramatically overstated the impact of Vermont's GMO labeling law on food costs, alleging that it would cost consumers thousands. Consumers Union says the study is based on several unrealistic and unreasonable assumptions, including the idea that companies will reformulate all their products to remove the GE ingredients. Consumers Union disputes the study in a blog and highlights an analysis of existing studies commissioned by the consumer group and conducted by the independent economic research firm ECONorthwest that found that the median cost that might be passed on to consumers was just $2.30 per person annually, less than a penny a day.
Consumers Union also opposes proposals to use digital QR codes that can be scanned with a smartphone as a substitute for on-package labeling. The group's letter notes a recent Mellman Group survey commissioned by a coalition of consumer and environmental groups, including Consumers Union, which found nearly nine in 10 American voters would prefer a printed GMO label on the food package over scannable bar codes. Only eight percent preferred the scannable code, with just three percent saying they "regularly" use a QR code.
Halloran said, "Shoppers want to see clear labels on food packaging that tell them if products are made with genetically engineered ingredients without having to use confusing codes or smartphone apps."
In addition to continued consumer support for mandatory GMO labeling, Consumers Union highlighted the growing state opposition to Roberts' proposed legislation. On Monday, members of the Minnesota House and Senate joined lawmakers from Massachusetts, New York and Vermont in voicing their opposition to the bill in letters to the Senate.
"Members of Congress need to start listening to their constituents, rather than working with industry to keep consumers in the dark about what's in their food. We urge members of the Committee to focus on what's best for consumers and oppose this legislation," said Halloran.
Consumers Union is urging consumers to call on their lawmakers to oppose preemption of state GMO labeling laws, and to support meaningful, mandatory on-package labeling for GMO foods, including engineered animals like salmon and engineered produce and processed food. To learn more, visit ConsumersUnion.org/RightToKnow.
 ***
Contact:  David Butler, dbutler@consumer.org or Kara Kelber, kara.kelber@consumer.org, 202-462-6262