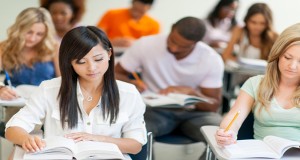 Tuesday, February 3, 2015
Consumers Union: Good news for Corinthian students harmed by alleged lending scheme
CFPB, Department of Education secure $480M in debt relief for current, former students
WASHINGTON, D.C. — The Consumer Financial Protection Bureau and U.S. Department of Education today announced big news for borrowers who were impacted by an alleged predatory lending scheme carried out by Corinthian Colleges, Inc.
The federal government and the company that bought several Corinthian schools have reached an agreement that will provide $480 million in debt relief for consumers who took out high-cost private student loans offered by Corinthian.
Last year, the CFPB sued Corinthian for luring students to take out private loans, known as "Genesis loans," to cover expensive tuition costs by advertising bogus job prospects and career services.
Under today's agreement, current and former students will now see an immediate 40 percent reduction in the amount that they owe on outstanding private student loans. Eligible borrowers will be notified of the loan forgiveness and automatically receive the relief.
Pamela Banks, senior policy counsel for Consumers Union, said, "This is good news for the tens of thousands of people who got pulled into this sketchy loan program.  We're especially pleased that this relief extends to both present and past students, many of whom left the schools with a mountain of debt, but without the training or job prospects that were heavily advertised."
Suzanne Martindale, staff attorney for Consumers Union, said, "This is a big step forward in undoing the harm to these students.  We will keep pushing for tougher reforms aimed at the for-profit college industry, to stop these schemes from happening before people get hurt."
ECMC Group, the company that bought a number of Corinthian schools last year, has agreed to a series of new consumer protections, and it will not operate a private student loan program for seven years.
The CFPB said today's announcement does not release Corinthian from any liability. The CFPB said its lawsuit remains ongoing.
The CFPB is publishing a consumer bulletin with information for current and former Corinthian students:
http://files.consumerfinance.gov/f/201502_cfpb_bulletin_current-and-former-students-enrolled-at-corinthian-owned-schools.pdf
More information about today's announcement is available here:
http://files.consumerfinance.gov/f/201502_cfpb_bulletin_cfpb-ecmc-agreement.pdf
***
Contact: David Butler, Consumers Union, dbutler@consumer.org, 202-462-6262