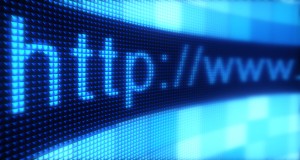 Wednesday, February 4, 2015
Consumers Union: FCC Net Neutrality Proposal Would Provide Strong Consumer Protections
WASHINGTON – Federal Communications Commission (FCC) Chairman Tom Wheeler today announced he will circulate a proposal for net neutrality to commissioners that would increase the FCC's authority to oversee Internet service providers as common carriers, such as traditional telephone service, using Title II, a provision of the Communications Act.
Consumers Union, the advocacy arm of Consumer Reports and longtime supporter of net neutrality, applauded the Chairman's announcement, saying it looked forward to seeing more details of the Chairman's proposal.
Ellen Bloom, senior director of federal policy for Consumers Union, said, "The battle's far from over, but this is a victory for consumers, for sure.  The FCC chairman is right – the best way to ensure the Internet is open and competitive is to reclassify broadband as a common carrier under Title II.  This would provide the strong consumer protections we need to keep companies like Comcast and Verizon from becoming all-powerful gatekeepers of the Internet.  We're especially pleased the proposed rules would cover wireless Internet providers.  As more people use mobile devices to access the Internet, extending these rules to wireless is absolutely critical.  We're anxious to see more specifics, but everything we're hearing so far is good news for consumers.  The fight over net neutrality has been waged for years, and we've made an enormous amount of progress in just the last few months."
Wheeler is expected to circulate his proposal to commissioners and staff this week.  The FCC is scheduled to vote on the rules on February 26.  Some members of Congress have proposed legislation aimed at net neutrality as an alternative to FCC rules.  But Bloom said the best option for consumers is a set of strong rules written and enforced by the FCC.
​"This is a huge debate that impacts every American consumer.  The future of the Internet as we know it is up for grabs, and we're going to keep pushing for strong FCC rules," Bloom said.
***
Media contact: David Butler, dbutler@consumer.org, 202-462-6262