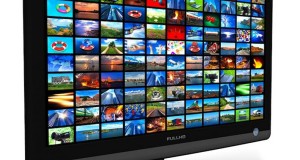 Thursday, September 4, 2014
Consumers Union: FCC Chairman's concerns about broadband competition show why Comcast-Time Warner Cable merger should be rejected
WASHINGTON, D.C . – Federal Communications Commission Chairman Tom Wheeler today delivereda speech on the state of the market for high-speed Internet service and the need for greater broadband competition.
Consumers Union, the policy arm of Consumer Reports, said the challenges outlined by Chairman Wheeler underscored the serious problems with the proposed merger of Comcast and Time Warner Cable, and urged the FCC to reject the deal.
Delara Derakhshani, policy counsel for Consumers Union, said, "The Chairman's right – the market for high-speed Internet service isn't nearly competitive enough.  That's why it's so critical for the FCC to reject Comcast's merger with Time Warner Cable.  If the FCC allows the Comcast merger to happen, the problems cited by Chairman Wheeler would only get worse.  Comcast is already the nation's biggest broadband provider, with a lousy reputation for value and customer service.  Under the merger Comcast would become a national gatekeeper for the Internet with control over nearly half of the residential broadband customers.  Allowing Comcast to get even bigger and more powerful would chill the competition that the Chairman is seeking.  We applaud the Chairman's call for greater broadband competition, and we believe rejecting the Comcast merger is essential to meeting that goal." For more information about Consumers Union's opposition to the Comcast-Time Warner Cable merger, visit HearUsNow.org.
Contact:  David Butler, dbutler@consumer.org, 202-462-6262 or Michael McCauley, mmccauley@consumer.org, 415-902-9537