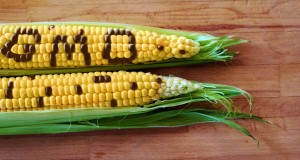 For Immediate Release: May 29, 2014
Consumers Union Expresses Deep Disappointment in Narrow Defeat of California SB 1381 to Label GMOs, Vows to Continue to Support State Efforts 
San Francisco, CA–Consumers Union, the policy arm of Consumer Reports, today expressed deep disappointment in the narrow defeat of California Senate Bill 1381, which would have required labeling of genetically engineered (GE or GMO) food in the State. Introduced by Senator Noreen Evans (D-Santa Rosa), the bill was voted on the Senate floor in favor 19 to 17, but needed 21 votes to pass. Evans called for a reconsideration vote of the bill today, where again, it was short two votes to pass.
"California missed a critical opportunity to be a national leader in supporting transparency in the food system and standing up for consumers' right to know how their food is produced," said Elisa Odabashian, West Coast Director of Consumers Union. "This issue is not going away–thousands of consumers told their state legislators they want labeling of GE food and Consumers Union will continue to support their efforts."
In 2012, California's Proposition 37, a ballot initiative requiring labeling of genetically engineered food, narrowly lost. Agribusiness and food corporations spent nearly $50 million in advertising to drown the airwaves and defeat the measure. California could have followed in the footsteps of Vermont to become the second state in the nation to label GE foods. Connecticut and Maine have already passed labeling legislation, but the enactment of those laws is contingent upon other states passing similar legislation.
States are moving ahead of the U.S. Food and Drug Administration, which has indicated that it will support only voluntary labeling of GE foods, despite receiving nearly two million public comments urging mandatory federal labeling. The U.S. is far behind the 64 countries around the world that already require GE foods to be labeled. Unlike most other developed countries – such as 15 nations in the European Union, Japan, Australia, Brazil, Russia and even China – the U.S. has no federal laws requiring labeling of genetically engineered foods.
Consumers Union supports federal and state efforts to label GE food and has testified at State hearings on this issue. For more about its position on GMOs, please visit NotinMyFood.org.
# # #
—
Naomi Starkman
Food Policy Media Consultant
917.539.3924-c