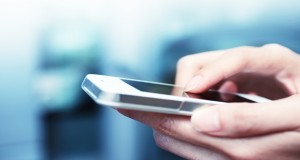 Thursday, February 13, 2014
Consumers Union endorses Senate bill to crack down on smartphone theft
WASHINGTON, D.C.  Consumers Union, the policy and advocacy arm of Consumer Reports, today endorsed a new Senate bill introduced by U.S. Sen. Amy Klobuchar (Minn.) to prevent smartphone theft and help consumers protect their private information.
The Smartphone Theft Prevention Act would require a "kill switch" on smartphones to allow consumers to delete personal data from a device remotely and render it inoperable to thieves.
Delara Derakhshani, policy counsel for Consumers Union, the advocacy arm of Consumer Reports, said, "Smartphone theft is growing into an epidemic. It costs consumers billions of dollars a year, and puts their personal information at serious risk.  If your smartphone is stolen, you should be able to shut down the device and delete your personal data remotely. This bill provides consumers a 'kill switch,' and importantly, it allows them to reactivate a phone if it's recovered. This bill protects consumers against smartphone thieves and cracks down on the secondary market where stolen phones are sold."
For more information about the bill, click here.
Contact: David Butler, 202-462-6262, dbutler@consumer.org