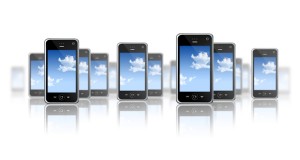 Monday, February 9, 2015
Consumers Union: Copyright Office Should Extend Legal Protections for Unlocked Wireless Devices
WASHINGTON, D.C. – Consumers Union, the advocacy arm of Consumer Reports, is calling on the U.S. Copyright Office to uphold the right of consumers to unlock their wireless devices, such as smartphones and tablets, for use on other wireless communications networks, in order to promote greater competition and consumer choice.
CU filed formal comments with the Copyright Office on Feb. 6 as the Office considers exemptions to the Digital Millennium Copyright Act (DMCA), which the Office is required to do every three years. The DCMA provides copyright protections for a wide variety of digital content and content providers, and it criminalizes the circumvention of "technological protection measures" that block access to the underlying content.
Unlocking a cell phone was granted legal protection as an exemption to the DMCA in past years.  But the Copyright Office allowed the exemption to expire in 2013, and Congress had to pass a law in 2014 to restore the legal protection.  That law keeps the legal protection for unlocked phones in place only until the Copyright Office completes its next review under the DMCA, which is currently underway and expected to conclude in late 2015.
In its formal comments Consumers Union said the Copyright Office should extend the protections for unlocking mobile handsets, and it should expand the protections to include hand-held wireless devices, such as tablets, which rely on the same wireless communications networks and are locked to those networks by similar technology.
In the comments CU said, "[U]nlocking a mobile device is a non-infringing, legitimate activity that enables consumers to connect their devices to the wireless network they choose.  The legal case for allowing circumvention of the technological protection measures to unlock mobile devices is strong.  Congress explicitly granted mobile device owners the right to unlock them this past summer, ratifying that such activity is non-infringing.  Also, connecting a device to another network merely changes built-in variables in software, and does not re-copy or change the underlying software itself, so no copyrighted material is affected."
CU noted, "Not only is unlocking mobile devices non-infringing, the adverse effects of failing to grant the exemption to permit it are significant.  The threat of DMCA liability discourages consumers from taking their devices to different networks – even when they are in compliance their contractual obligations with their original carrier.  The DMCA even imposes potential felony criminal fines and prison sentences on unlocking, even though unlocking does not facilitate copyright infringement in any way."
CU's comments were submitted by CU senior policy counsel George Slover, who testified at a House hearing in 2013 in support of legal protections for unlocking phones.
Consumers Union's comments to the Copyright Office on mobile handsets are available 
here
, and its comments on tablets are available
 here
.
***