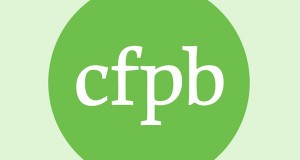 Thursday, March 26, 2015
Consumers Union: CFPB proposals would help people avoid payday debt traps
WASHINGTON, D.C. — The Consumer Financial Protection Bureau (CFPB) today announced it is considering proposals for strong rules aimed at payday loans, vehicle title loans and other financial products.  The CFPB said it wants to eliminate debt traps that have harmed millions of consumers.
The bureau is publishing an outline of proposals under consideration, including requirements for lenders to take steps to ensure consumers can pay back their loans.  The CFPB is also weighing restrictions on lenders to keep them from attempting to collect payment from consumers' bank accounts in ways that tend to rack up excessive fees.
These types of consumer protections would apply to several short-term and longer-term credit products that are often marketed aggressively to financially vulnerable consumers, such as payday loans, vehicle title loans, deposit advance products, and certain high-cost installment loans and open-end loans.
Pamela Banks, senior policy counsel for Consumers Union, said, "These proposals would help stop some of the worst predatory practices associated with short-term and long-term lending."
Banks said, "Lenders would have to use sound underwriting standards to make certain a consumer has the ability to repay the loan, taking into account the consumer's income, living expenses, major financial obligations and borrowing history.  The lender would have to take steps to confirm the consumers could afford the loan when due, including interest rates, principles and any fees associated with the loan.  This standard should be applied to all of these loans, regardless of the option the lender selects. These reforms would protect consumers against repeat rollovers or refinancing of loans, because that can lead to more fees and costs, trapping consumers in debt and draining their limited resources."
Suzanne Martindale, staff attorney for Consumers Union, said, "While we applaud this proposal, we note that it is just the first step and that the devil is in the details.  There is an important role for the states to play as well, to help ensure that their residents are protected across the board from abusive lending practices."
Consumers Union said it looked forward to continuing to work with the CFPB on these issues to help people avoid payday debt traps.
The CFPB is holding a field hearing about the proposals under consideration this afternoon in Richmond, Va.   More information about the CFPB's outline of proposals under consideration is available here and here.
***
Media contact: David Butler, 202-462-6262, dbutler@consumer.org