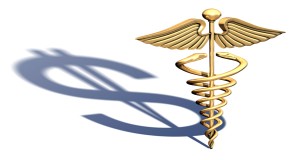 Tuesday, August 15, 2017
WASHINGTON, D.C. — The Congressional Budget Office (CBO) today released its report on the likely impacts if the Administration stops making cost-sharing reduction payments that help lower health insurance deductibles and other out-of-pocket costs for consumers. The nonpartisan analysis found that ending the payments would cause insurance premiums to rise by 20 percent next year — increasing to 25 percent by 2025 —  and drive insurers out of the individual market, leaving more consumers across the country without any healthcare options in the exchange over the next two years, while increasing the deficit by $194 billion over ten years.
Consumers Union, the policy and mobilization arm of Consumer Reports, urged lawmakers to act quickly to ensure the cost-sharing reduction payments are permanently funded.
Betsy Imholz, Special Projects Director for Consumers Union, "The uncertainty created by lawmakers and regulators has already scared off insurers, hurting the marketplace and consumers in real time. These continued threats to stop the cost-sharing reduction payments are only further sabotaging the marketplaces and our healthcare system — and now the CBO has underscored just how damaging it would be for these threats to become reality. Ending these cost sharing reduction payments, which serve to help consumers and lower their out-of-pocket costs, will cause premiums to spike by 20 percent in the next year alone and continue to drive insurers from the Marketplaces, reducing competition and consumer choice."
Imholz continued, "We're already seeing insurers citing this uncertainty as a key reason they are leaving the market. For those that may stay, the severe effect on increasing premiums shows starkly in their two sets of proposed rate increases for next year.  Lawmakers owe it to consumers to work swiftly in a bipartisan and transparent way to address these concerns by strengthening and stabilizing the insurance markets. Permanently funding these cost-sharing reduction payments is a first critical step in this process.