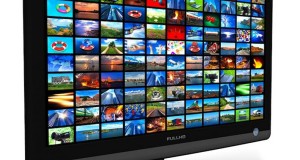 Thursday, October 2, 2014
Consumers Union calls on Justice Department to block Comcast-Time Warner Cable merger
CU submits detailed document to Justice on how deal violates antitrust law
WASHINGTON – Consumers Union, the advocacy arm of Consumer Reports, today submitted a detailed document to the Justice Department explaining the group's opposition to Comcast's proposed merger with Time Warner Cable, saying the deal violates antitrust law and Justice should take action to block it.
The merger "would substantially lessen competition, impede innovation by online video distributors, threaten innovation in equipment and platforms, and reduce the quality and diversity of information sources and services to the public, all to the detriment of consumers," the document said.  "It would encourage a cascade of new mergers, opening the floodgates to even further concentration."
Under the merger "Comcast would control an unacceptably high percentage of the nation's broadband households.  The Justice Department has previously determined that there is a national antitrust market for content delivered over high-speed residential broadband.  Competition in that market would be significantly harmed by this merger," CU said.
"This merger would give a single company unprecedented control over key video programming, together with unprecedented control over the means by which video programming is distributed to American consumers, and would create a 'national gatekeeper' of the Internet," CU said, asserting that divestitures and conditions to limit Comcast's power would not fix the problems, and the only effective response by the Justice Department is to move to enjoin the merger.
Comcast is the nation's largest provider of cable and broadband, and Time Warner Cable is the number-two cable company and third largest broadband provider.  The industry has a notoriously bad track record for its lack of competition, terrible customer service and price hikes, and Comcast and Time Warner Cable get especially low marks from customers.  Consumers Union believes problems for consumers in the marketplace will only get worse if these two giants are allowed to merge.
Comcast and Time Warner Cable have insisted the merger would not hurt competition because they serve customers in different geographic areas.  In its submission to Justice, Consumers Union described how a cable/broadband merger can substantially lessen competition in violation of the Clayton Act, even if the merging companies have not been serving customers in the same communities.  The companies' arguments take far too narrow a view of how competition works.  By their logic, Comcast would be free to acquire every cable and Internet company in every market it currently does not serve, amassing a national monopoly.
In addition to today's submission to Justice, Consumers Union filed comments with the Federal Communications Commission in opposition to the merger last month.  The Justice document is available here, and the FCC filing is here.
***
Media contacts: David Butler, 202-462-6262, dbutler@consumer.org, and Michael McCauley, 415-431-6747. mmccauley@consumer.org