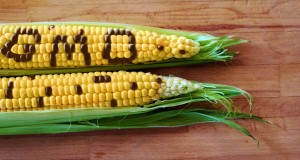 June 11, 2015
WASHINGTON, DC – Consumers Union, the policy and advocacy division of Consumer Reports, today urged the House of Representatives to oppose legislation introduced by Representative Pompeo (H.R. 1599) that would prohibit requirements for mandatory labeling of genetically engineered (GE) food at any level – federal, state or local. In a letter to House lawmakers, the consumer group highlighted overwhelming consumer support for GE labeling, as well as environmental concerns and current state labeling laws already in place that would be undercut by the legislation.
"Poll after poll, including our own, has shown that more than 90 percent of consumers want GE food to be labeled accordingly. Consumers deserve the opportunity to know what ingredients are in their food, just as federal rules require labels to inform shoppers whether a food is homogenized, frozen or made from concentrate. Yet this legislation would make the FDA's voluntary GE labeling policy – which hasn't produced a GE labeled product in its 15 year history – permanent," said Jean Halloran, Director of Consumers Union's Food Policy Initiatives.
The so-called Safe and Accurate Food Labeling Act of 2015 would direct the U.S. Food and Drug Administration (FDA) to continue its current policy, in which any labeling of genetically engineered food must be the voluntary choice of the food producer. It also says that products containing GMOs could be labeled as natural.
Consumers Union says the issue of GMO labeling has new urgency given that a World Health Organization research arm, the International Agency for Research on Cancer (IARC), recently categorized the herbicide glyphosate, used on virtually all GE crops, as a "probable carcinogen."
Halloran said, "Virtually all GE food crops have been engineered to withstand glyphosate, and its use has increased tenfold since GE crops were introduced. GE labeling would allow consumers to choose whether they want to purchase foods produced with this potentially harmful herbicide."
Consumers Union also noted that existing state efforts to require GE labeling would be preempted by the legislation. States including Vermont, Maine, and Connecticut have begun to act on the views of their citizens and have passed legislation requiring labeling of GE food. Other states, including New York, New Jersey, Pennsylvania, Massachusetts, Rhode Island, and Illinois, as well as California, Washington, Oregon and Colorado, have considered such measures. Some 64 countries, including most major U.S. trading partners, require labeling of GE food.
For a copy of the letter, contact David Butler or Kara Kelber at 202-462-6262.
***