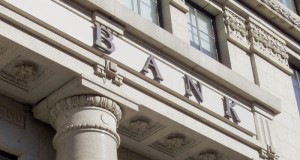 December 1, 2016
Bill Would Prevent Wells Fargo from Using Forced Arbitration Clauses to Keep Victims from Suing Over Fraudulent Accounts
WASHINGTON, D.C. – Consumers Union, the policy and mobilization arm of Consumer Reports, today applauded Senator Sherrod Brown and Congressman Brad Sherman for their work to preserve the legal rights of victims of Wells Fargo's fraudulent bank account scheme. The two lawmakers today introduced the Justice for Victims of Fraud Act of 2016, which would prevent Wells Fargo from applying its mandatory arbitration clause to the millions of fake accounts it created in order to keep consumers from suing the bank.
"It's outrageous that Wells Fargo is still trying to give the brush-off to millions of customers it defrauded with bogus accounts by now forcing them into the black box of arbitration," said George Slover, senior policy counsel at Consumers Union. "These customers deserve a genuine day in court, not a secret, private procedure set up to favor the bank."
The bill also clarifies that a judge should make a decision in public about whether an account was fraudulently opened, rather than a determination being made by an arbitration panel behind closed doors.
Slover said, "This is directly targeted at the kind of gross wrongdoing that Wells Fargo is still trying to evade responsibility for. This legislation would ensure that Wells Fargo — and any other bad actor who attempts this kind of fraud in the future — has to answer to its defrauded customers in a real court of law."