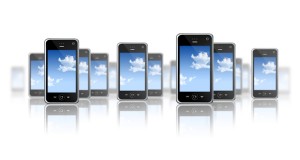 May 12 2015
Consumers Union Applauds FCC, CFPB for Cracking Down on Mobile Cramming
WASHINGTON, D.C. – The Federal Communications Commission (FCC), together with the Consumer Financial Protection Bureau (CFPB) and states' attorneys general, today announced that Verizon and Sprint will pay a combined $158 million to settle an investigation into deceptive mobile cramming practices. Verizon Wireless will pay $90 million and Sprint Corporation will pay $68 million for billing customers millions of dollars in unauthorized third-party premium text messaging services, a practice called "cramming." Under the proposed terms, $120 million will go towards consumer refunds, with the companies also paying $38 million in federal and state fines.
Delara Derakhshani, policy counsel for Consumers Union, the advocacy arm of Consumer Reports, said, "We applaud the FCC and CFPB on today's settlement because it makes it clear that these deceptive, predatory cramming practices will not be tolerated. Too many consumers have been duped by cramming, while wireless carriers continue to profit from these unauthorized charges. It's only right that consumers are refunded for these charges.  But we're even more encouraged that Sprint and Verizon will now be required to get customer approval prior to any third-party charges, so that cramming schemes can be shut down before consumers end up paying for things they never purchased."
Consumers Union has pushed for tougher consumer protections to prevent cramming, first when unauthorized, third-party charges appeared on wireline phone bills in the 1990s, followed by cramming on wireless bills.
The FCC investigation revealed that Verizon retained 30% or more of each unauthorized third-party charge that it billed, while Sprint received approximately 35% of collected revenues for each of its third-party charges. The monthly charges for these third-party premium text messaging services ranged from $0.99 to $14.00, but typically were $9.99 per month.  Customers who called to complain were often denied refunds, but when the FCC requested proof that customers had authorized charges, the carriers were unable to prove that these services were ever requested.
****
Contact: Kara Kelber, (202) 462-6262