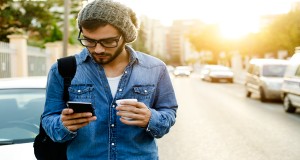 June 17, 2015
WASHINGTON, DC – Consumers Union, the policy and advocacy division of Consumer Reports, applauded the Federal Communications Commission's (FCC) announcement today that it intends to fine AT&T $100 million for allegedly throttling, or severely slowing down, data speeds for customers with unlimited data plans.
"Unlimited should mean unlimited, no excuses or loopholes. Not only does it seem clear that AT&T wasn't providing the services that consumers expected and were paying for, but they also weren't upfront with their customers about the extent to which their speeds were being slowed down," said Delara Derakhshani, policy counsel for Consumers Union. "We agree with Chairman Wheeler that consumers should get what they pay for and we hope this sends a strong message that these type of practices will not be allowed. We applaud the Commission for taking action to hold AT&T accountable and hope to see their customers compensated accordingly."
The Federal Trade Commission also filed a complaint against AT&T in 2014 for throttling customers with unlimited data plans. The agency, working closely with the FCC, alleged that the company slowed down their data speeds by as much as 90 percent.
***
Contact: Kara Kelber, (202) 462-6262