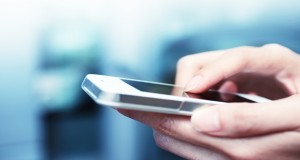 Wednesday, December 17, 2014
Consumers Union applauds CFPB action against Sprint for wireless cramming
WASHINGTON – The Consumer Financial Protection Bureau (CFPB) today announced it is suing Sprint for "cramming" — the illegal practice of putting unauthorized third-party charges on consumers' phone bills.
The lawsuit alleges that Sprint set up a billing system that allowed third parties to "cram" tens of millions of dollars in unauthorized charges on wireless bills. The CFPB is seeking refunds for affected consumers and penalties to deter this practice in the future.
Delara Derakhshani, policy counsel for Consumers Union, said, "The federal government has really stepped up its efforts against wireless companies for cramming in the past year, which is good news for consumers.  Sprint was allegedly operating a system that made it very easy for companies to put unauthorized charges on customers' bills, and when customers complained, they were ignored.  We're glad the CFPB is taking action to stop this kind of outrageous practice.  Too many consumers have been ripped off by cramming without even realizing it, while companies profited handsomely."
Consumers Union is asking consumers to share their stories about wireless billing problems here.
***
Media contacts: David Butler, 202-462-6262, dbutler@consumer.org, or Michael McCauley, 415-431-6747, mmccauley@consumer.org