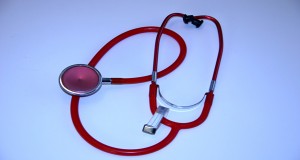 Thursday, July 16, 2015
SACRAMENTO — Consumers Union, the policy and advocacy division of nonprofit Consumer Reports, applauds the recent approval of two consumer protection bills by committees in the California Legislature.
On July 14, the Assembly Health Committee passed SB 137. This bill, authored by Senator Ed Hernandez, requires health insurance carriers to make available to consumers accurate, up-to-date directories showing which hospitals and medical providers are in the particular product networks, which doctors are accepting new patients, and other key, basic information. Audits of Blue Shield of California and Anthem Blue Cross by the Department of Managed Healthcare in 2014 found 25% of the information in their provider directories inaccurate, with errors including listing providers as in-network when they were not and incorrect contact information.
"Provider directories are notoriously inaccurate," said Betsy Imholz, Special Projects Director at Consumers Union. "Consumers rely on these directories to choose and use their health plan, and they must be made more reliable. In the era of electronic payments and medical records, it's time for provider directories also to enter the digital age with speedy information updates."
On July 15, the Senate Health Committee passed a related bill, AB 533, which protects consumers from surprise medical bills by out-of-network doctors. A recent survey conducted by the Consumer Reports' National Survey Center found that one in four Californians who underwent surgery in the past two years were charged higher out-of-network rates by providers that consumers thought were in-network. AB 533, authored by Assemblyman Rob Bonta and supported by Consumers Union, addresses the problem by requiring providers to charge patients at in-network hospitals receiving non-emergency care in-network prices.
"California has consumer protections in place from out-of-network bills for emergency care, and policy makers here have long wrestled with solving the problem of protecting consumers from other surprise out-of-network charges," said Imholz. "Other states are taking action to protect consumers from these surprise bills when they use in-network hospitals, but unbeknownst to them the doctors –such as anesthesiologists they met only as they were rolled into the operating room or radiologists who read their x-ray but never met them—were out-of -network. AB 533 addresses these problems in California and takes consumers out of the middle of reimbursement squabbles between plans and
doctors."
Both bills next move to the Appropriations Committees.
For more information from Consumers Union:
Contact: Betsy Imholz, Consumers Union, 415-572-0042 (cell); David Butler, Consumers Union, 202-462-6262, dbutler at consumer.org