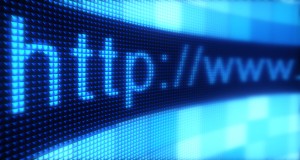 Wednesday, March 21, 2018
National petition calls on Facebook to inform all users impacted by Cambridge Analytica scandal so consumers can hold FB accountable
WASHINGTON, D.C. — In the wake of the Facebook-Cambridge Analytica scandal, Consumer Reports is calling on Facebook to immediately notify all users who had their private data compromised.
CR is circulating a petition to consumers nationwide following the news that Cambridge, a political data firm, acquired personal information about some 50 million Facebook users without their permission.
The CR petition urges Facebook to inform every person who was affected or may have had their private data sold off of the Facebook platform.
Justin Brookman, the director of consumer privacy and technology policy for Consumers Union, the advocacy division of Consumer Reports, said, "Fifty million Facebook profiles were sold to Cambridge Analytica in violation of Facebook's rules. Those users have a right to know if their private Facebook information was obtained for analysis and political targeting. Consumers deserve to know how their personal data is obtained by companies they've never heard of. This incident must be a teaching moment."
Despite the mounting evidence that users' data were sold without their knowledge, Facebook has not provided a way for consumers to find out whether or not their data were included. CR says a first step toward making this right is to tell everyone who had their data scraped and sold, so consumers can hold Facebook accountable.
Brookman added, "While Facebook changed its policies in 2015, it still failed to oversee Cambridge's misuse of millions of users' data. Beyond this problem, the company has a long list of privacy issues that need to be addressed. Facebook collects massive information about you beyond what you do on its service. It monitors what you do on other websites and apps. It tracks your geolocation, even when you're not using its app. Facebook needs to limit its consumer surveillance to be consistent with its users' reasonable expectations. Facebook monitoring you on Facebook is one thing — Facebook monitoring you everywhere else is something else entirely."
***
Contact: David Butler, dbutler@consumer.org
Consumer Reports is the world's largest independent product-testing organization. Using its more than 50 labs, auto test center, and survey research center, the nonprofit rates thousands of products and services annually. Consumers Union works for health reform, food and product safety, financial reform, and other consumer issues in Washington, D.C., the states, and in the marketplace